Pay attention because I'm about to teach you something very basic about the behavior of markets and market participants.  This will help you for the rest of your life.
In my landmark post from the beginning of the month, Ten Reasons I Like Stocks for the Second Half, in the midst of a brutal 6-day drubbing for the markets, I laid out my case for why I wanted to be long stocks for the second half.  The pattern of supply/demand throughout the month of July indicates that the majority of the market agrees with me, for the time being.  How do I know?  The buyers are paying up (higher highs and a 12-week high for the S&P 500) and the buyers are coming in sooner on dips as time passes (higher lows).
This amidst a continuing rally in Treasurys and other "safe" assets, deteriorating economic data and the worst earnings season in three years.  Only price pays.
This is what that looks like (click to embiggen!):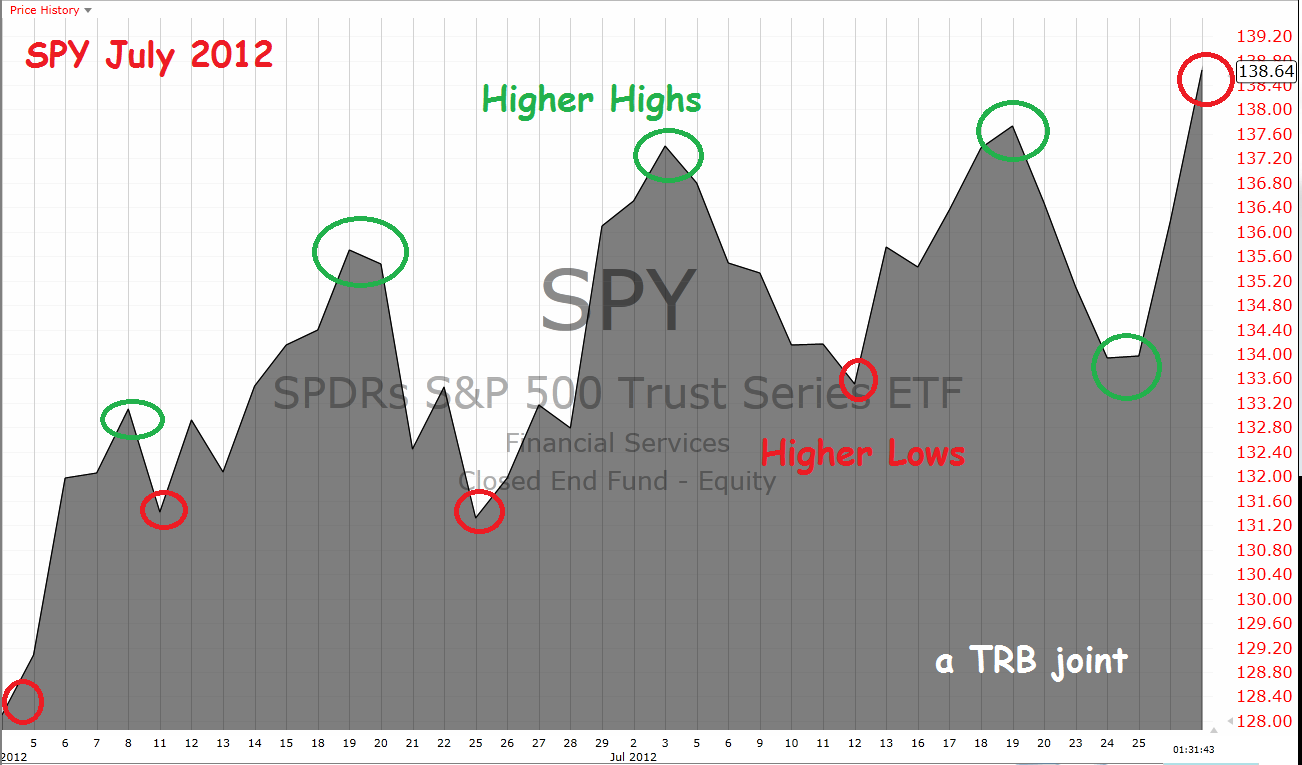 Read Also:
Ten Reasons I Like Stocks for the Second Half