Dave Wilson (Bloomberg) is out with his Chart of the Day email and it's very interesting, especially for those in search of fat pitch mega-trends like myself.
Growing obesity worldwide may give
investors a way to fatten their wallets, according to Sarbjit
Nahal, a Bank of America Corp. analyst.
Herbalife Ltd., Orexigen Therapeutics Inc., Stryker Corp.,
Weight Watchers International Inc., Vivus Inc. and Zimmer
Holdings Inc. are among U.S. companies most affected by the
trend, Nahal wrote in a report. All of them have buy ratings
from his colleagues except Weight Watchers, which was cut to
neutral on July 6.

As the CHART OF THE DAY illustrates, an index of these
shares has climbed more than the benchmark Russell 3000 Index
since last year. Each stock's percentage of the anti-obesity
index is based on closing prices at the end of 2011.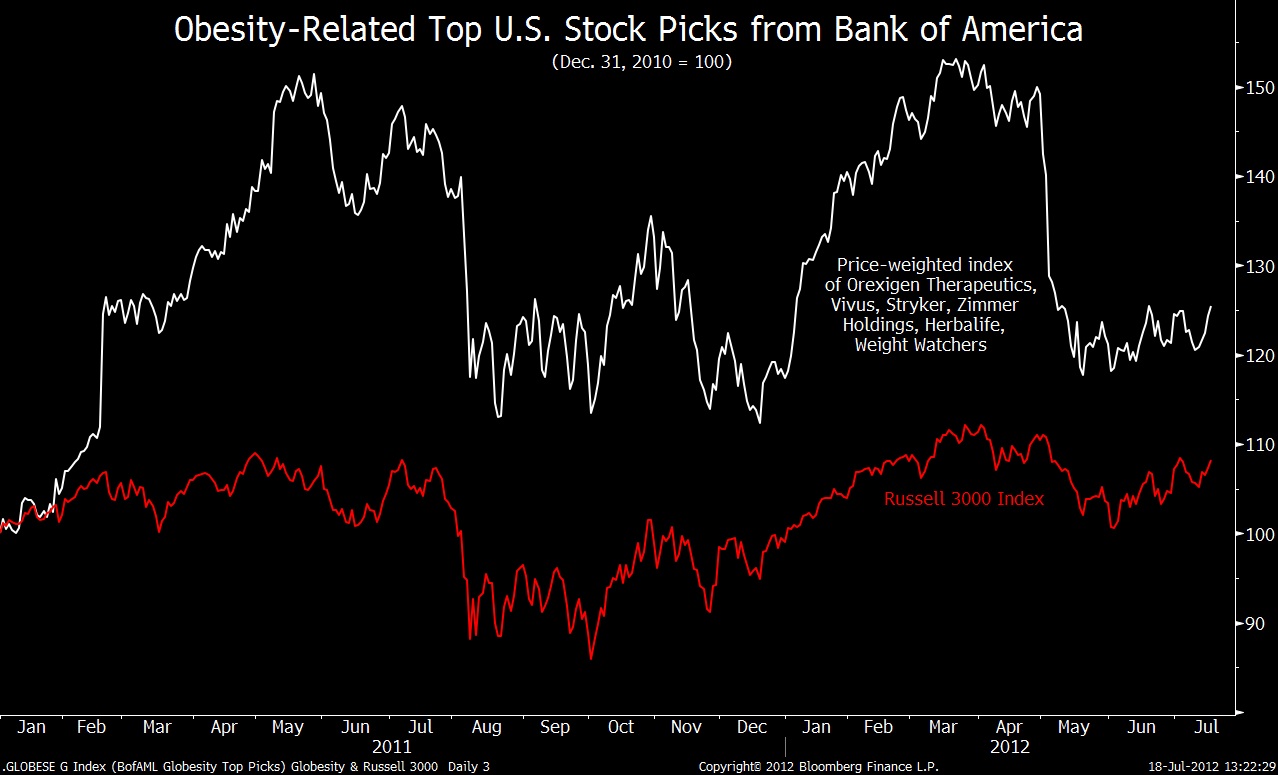 What's cool is the fact that while the stocks may change, this trend ain't going the other way anytime soon.  Plenty of time to make money from this.