Global manufacturing activity is slowing and is now below the 50 mark – which officially indicates contraction.  Without getting too much into that development right this moment, I will point you toward Phil Izzo's interactive dataset over at Real Time Economics.  I sorted this chart by drop-off in reading from May to June.  It's fugly.
A global manufacturing slowdown deepened in June, as the U.S. slipped into contractionary territory for the first time since July 2009.

The JPMorgan Global Manufacturing Purchasing Managers' Index, a broad measure of manufacturing activity across the world, fell to a three-year low of 48.9 in June.

The reading below 50 signals that global activity is contracting for the first time since last November and only the second time since 2009.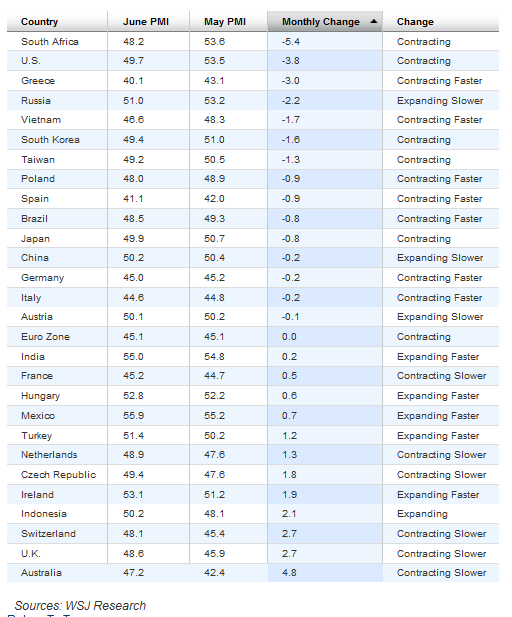 For fun, count up the countries with readings above the 50-mark and ask yourselves whether or not those countries are capable of pulling the rest of us higher…
Source:
World Wide Factory Activity, By Country (Real Time Economics)