John Hussman's outlook has been bearish for awhile and he tends to skew a bit non-constructive over long periods of time, anyway.  Hussman is on my must-read list and has been forever.  Timing is harder than anything in making economic forecasts and he is very honest about this.
That said, in his commentary yesterday he put up an interesting and urgent chart for those banking on the Second Half Recovery™ .
The following chart shows the most leading economic component (blue) that we infer from a broad composite of economic indicators. This component has a lead of several months, relative to broadly observed economic data. Importantly, even the observable data has now predictably turned down, as evidenced for example by the "surprising" weakness in the Philly Fed data last week. We expect further weakening in employment data, coupled with an abrupt dropoff in industrial production and new orders.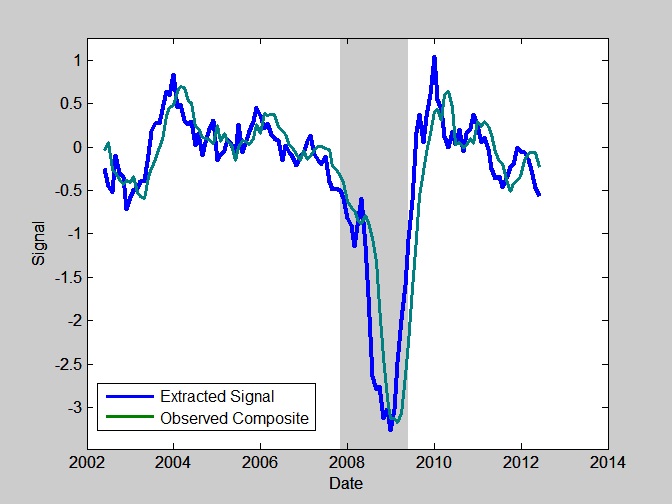 Head over for the whole piece, it's very thoughtful stuff, as always.
Source:
Enter, the Blindside Recession (Hussman.net)