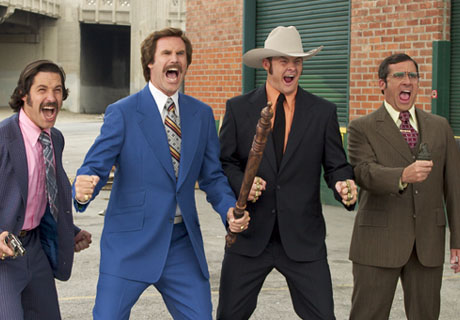 The longer the uncertainty persists, the longer we'll swim in a sea of schadenfreude – sniping at each others' strategies out of frustration rooted in our own lack of forward progress.  Crabs in a barrel.
On days the market is up, the traders loudly mock the macro guys: "But, but, but…Portugal!" they taunt, as they remove money from the marketplace thanks to the prowess of their trading that day.  And then when the market is selling off viciously, you'll see the macro people sneering in delight at the "momo monkeys" who are being roasted in techs and coals and cranes and commodities on the long side.
This is the new tension among market participants these days, the new rivalry.  It's not quite up to the level of the Value vs Growth argument or the old Short-Term vs Long-Term debate, but it's getting there.
I don't mean to give you the idea that all short-term traders are bullish and all the macro guys are bearish.  But I'd say it's about 90/10 for both camps.  Traders prefer long setups to short ones because of the asymmetric and mechanical risk involved with betting against a stock; Many prefer to sit in cash when bearish as opposed to seeking out short trades.  Macroeconomics followers are predominantly bearish right now if only for the simple reason that, from a macroeconomic standpoint, everything sucks!  And it's sucking more and more every day.
And so the rivalry goes on, each faction claiming the righteousness of their plans and activities depending on whether the day is a red or a green one.  In a rally, it is not enough for the trader to be locking in a 9 point intra-day gain in AAPL – he wants you know how stupid all your European headline regurgitation is while he's making money.  And when the market plummets, you are reminded by those with their eyes on the big picture that all your setups and breakouts and earnings plays are a miniscule joke, you are picking up nickels in front of a steamroller and the steamroller has full-blown AIDS.
But can't we all get along?
Can we accept the fact that yes, the macro picture is awful and yes, you can still make some money in this market in the meantime?
Nah, now that I think about it, it's more fun with the rivalry this way.  Even for a fence-sitter like myself.