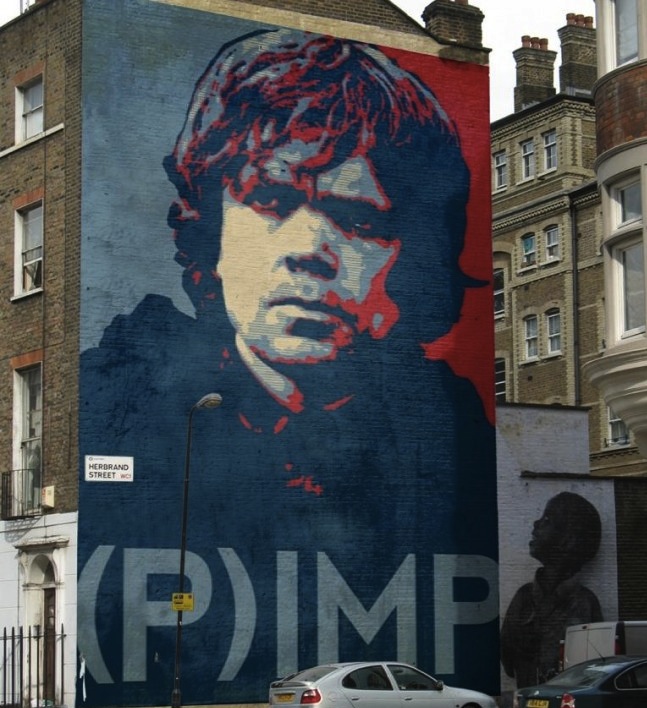 Business people and Wall Street guys are obsessed with the smash hit HBO series Game of Thrones.  Everyone's talking about it all the time, it seems. Yesterday I tweeted that Mitt Romney is a Lannister and a hundred people chirped back at me that this is a good thing because it means he "always pays his debts."
The palace intrigue and wars of succession that the show is built around serve as great, all-purpose life metaphors for the millions of viewers around the world watching the show, but they work especially well for the business and investing world.  In addition, it's very well-written, owing in large part to the source material – Martin's A Song of Fire and Ice series of books.  The show has high production values, costing roughly $60 million per season.  It's also violent, suspenseful and let's face it, the women are gorgeous, kick-ass and are frequently both redheaded and naked.
The FT sat down to lunch with Martin (who is from Bayonne NJ and not England!) to discuss…
Halfway through lunch at the Delaunay, a fashionable European-style brasserie in London, George RR Martin compares the giant slab of breaded chicken on my plate to a map of a fantasy kingdom. The fact that he is one of the world's biggest-selling fantasy writers, and creator of the books on which the hit television series Game of Thrones is based, makes this a little less surprising than it might otherwise be. But not much. Pointing at my irregularly shaped food with his knife, he elaborates: "There are various little inlets where cities could be," he says jovially, as if he were making the most obvious comparison in the world.

It's an entertaining moment and Martin, 63, does seem to be enjoying life. As well he might – 9m copies of his books were sold last year. The five volumes of A Song of Ice and Fire, his dizzying saga of medieval kingdoms locked in internecine warfare, total more than 5,000 pages and there are two more (very long) books to come before the cycle is complete.
Keep Reading:
Lunch with the FT: George RR Martin (FT Alphaville)