I hate slideshows as a general rule unless they a) can be seen all as one page and b) involve Mila Kunis in some way.
But I'll make an exception in this case, because the subject matter is right in my wheelhouse – don't miss the Investment News forgotten brokerage titans piece, complete with snappy profiles of EF Hutton, Benedict Gruntal and more!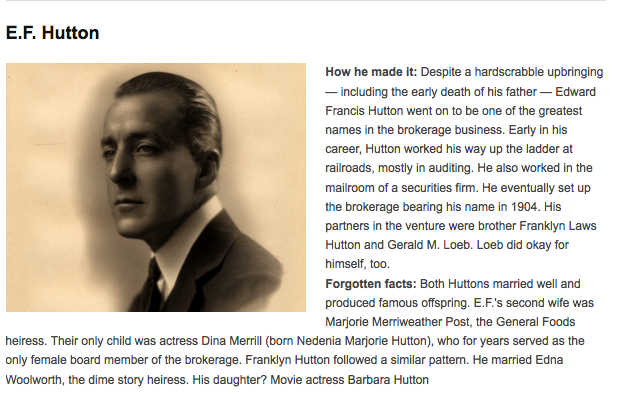 Head over for the rest!
Source
Forgotten Facts About Great Brokerage Titans (Investment News)