Jeffrey Kleintop, Chief Strategist at LPL Financial, is out with his latest research piece, a look at who the buyers and sellers are for US stocks this year.
It's basically foreigners and corporations buying their own stock in the plus column, while insiders and regular investors are on the minus side.
Some charts of the net buyers from his report:
Here are the foreign buyers of US stocks, they purchased a net $10 billion worth in Q1 according to data from the US Treasury: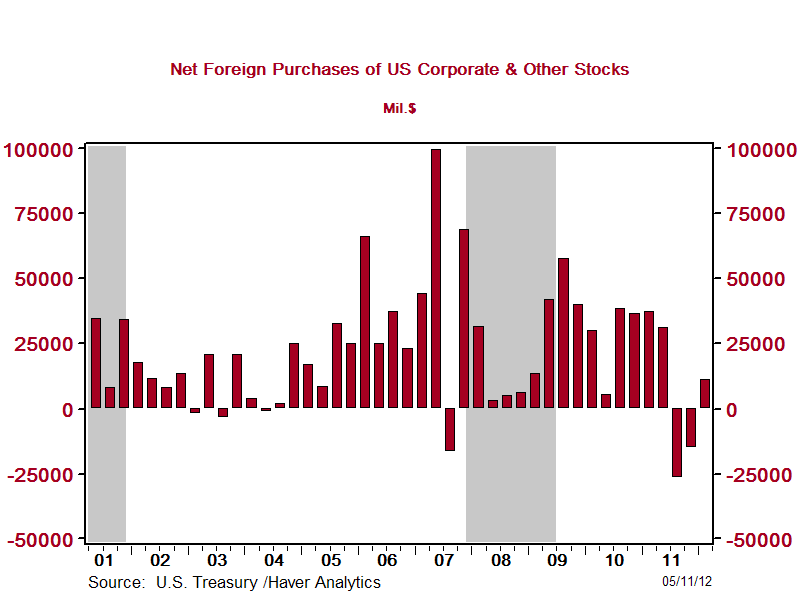 And here are the corporate buybacks, note that hideous drop-off toward the fall of Lehman when everyone went into panic mode (via Ned Davis Research):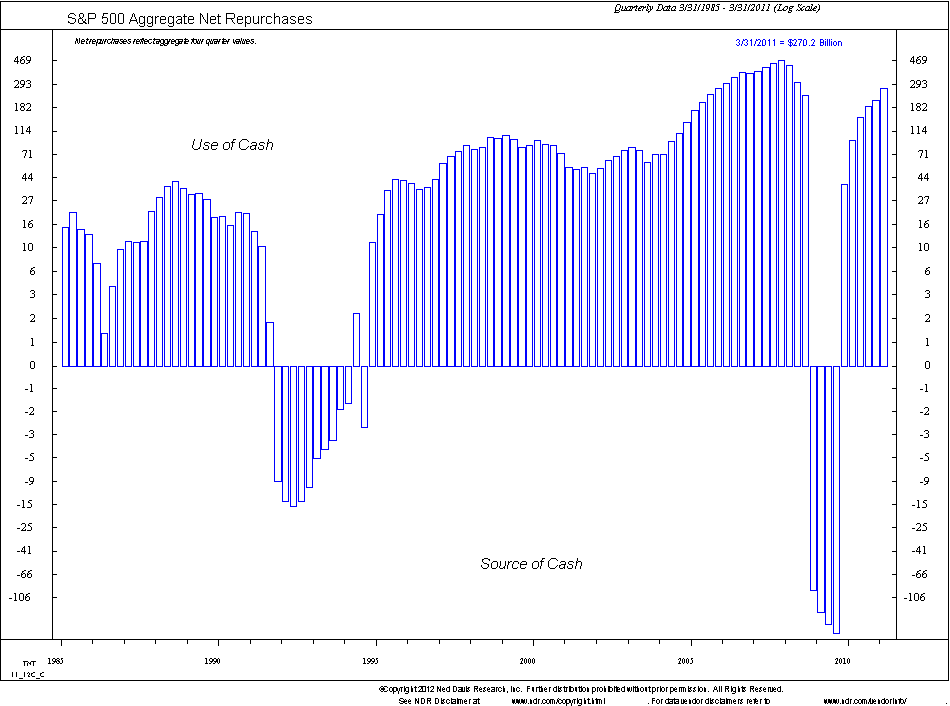 Kleintop notes that the insider selling-to-buying ratio (via Argus Research) is at 7 to 1 – a historic high.   But the good news is that corporate insiders were buying heavily at the top of the market in late 2007 and were selling at this same historic ratio at the bottom in 2009 – so extreme insider selling-to-buying  in the aggregate can actually be looked at as a great contra-indicator.
As far as US individual investors, we know that they are blowing out of equity mutual funds at a blistering pace, but did you know that in the last 12 months they've sold more than they did in 2008?
Here's the silver lining – the fuel for the next leg up will most assuredly come from US individual investors.  But they must first "become disillusioned with bonds", Kleintop says.  That could be awhile.