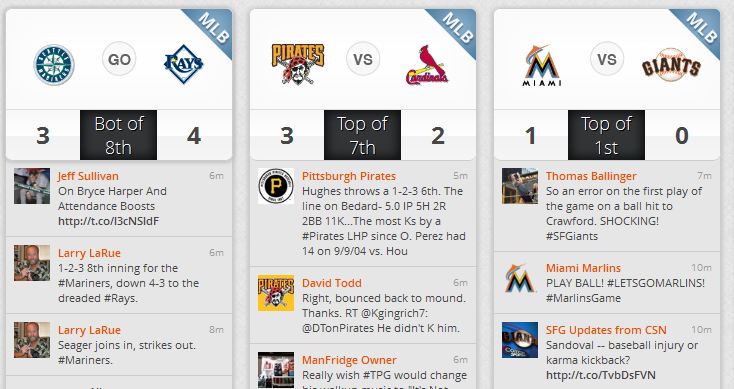 A few weeks back I told you guys about all the amazing startups I got to see at Lindzonpalooza in San Diego.  I'm really excited to show you guys this…
Grant Gurtin is a student at Brown University and has been quietly building what I believe will be a major force for sporting event coverage on the web.  It's called Fanium and I suppose the best way to describe it is that it's like a StockTwits but for sports.  The content is curated so that the "tweets" so to speak are from experts who are watching every game and sharing real-time insights and play-by-play as the games progress.
I plan to check out a Yankee game on it this week when I get some free time.  You might be into it while watching your favorite team as well.  You'll find beat reporters from your hometown and other experts on there most likely as well.  It's just launched this week so I'm guessing it evolves quite a bit as time goes on.
And if you have feedback for the budding site/app, Grant says to feel free to reach out at grant@fanium.com
Link to the site here:
Read Also: