Today is like Christmas for financial news junkies and bloggers as a slew of Lehman bankruptcy-related docs have just been made available (link to archives here).
Bess Levin is obviously doing her thing with the Dick Fuld emails over at Dealbreaker, but this was my absolute favorite artifact that I've come across so far, please note the date: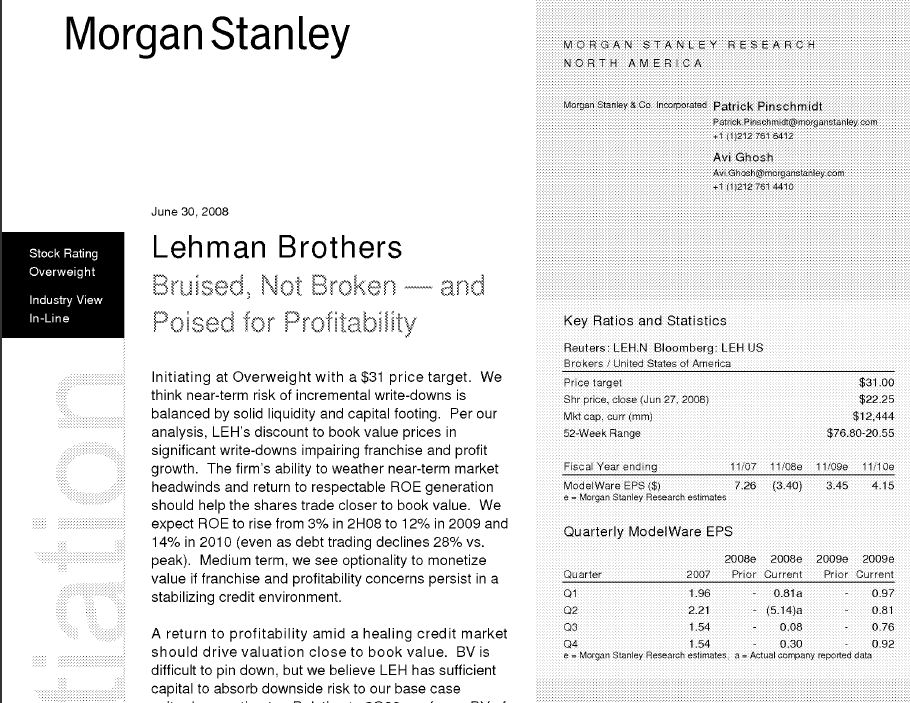 By the way, the "analyst" who wrote this report is now at Treasury in a Senior Advisor position.  Of course he is.
Link: