Bernanke is a wily one, I'll give him that.  He's spent the day fake-communicating with the financial media and the takeaway is that the Fed is not imminently about to do anything but it could potentially do anything if it needs to.
Good luck formulating any semblance of an investment thesis around that.  No QE at present but an ongoing put – not bullish or bearish.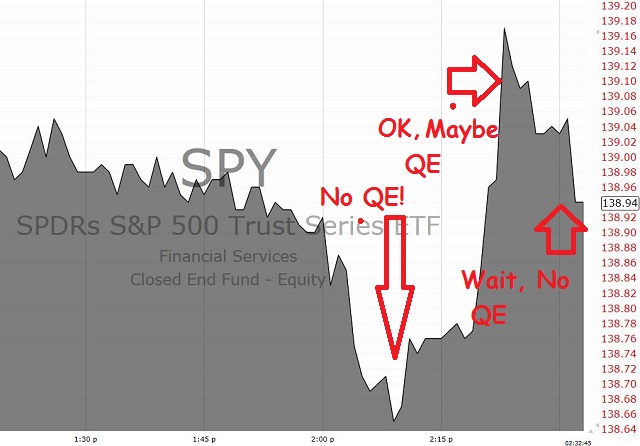 At least when it was Greenspan, we expected to be confounded.  Once that Tootsie Pop Owl got started, it became a marathon of trying to hold the thread of where he was going.
But with Bernanke, it's consistently obvious that the Fed itself has no clue which way the data is blowing – and as such, I think this concept of being more transparent and open with the public is probably a mistake.
Now everyone is confused.  Everyone.  I saw Hilsenrath walking out of a Starbucks in Northwest with two different shoes on the other day.
Mr. Bernanke: How about less talking, more Fedding.