You know my friend JC (All Star Charts)  is a wicked technician, but you might not have known that he's also hilarious.
Today he told me that the all-important Apple-to-Nat-Gas Ratio was getting a bit toppy, here's the chart he did: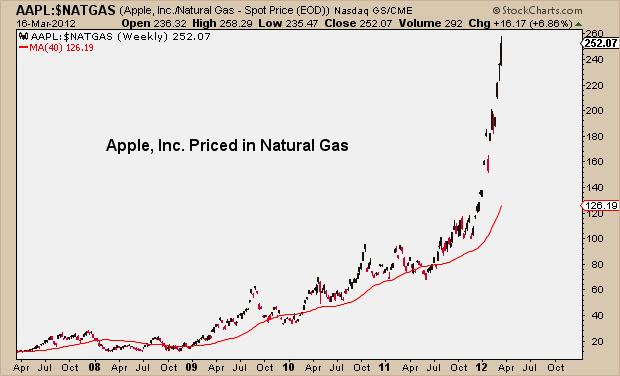 And here's the 20-year: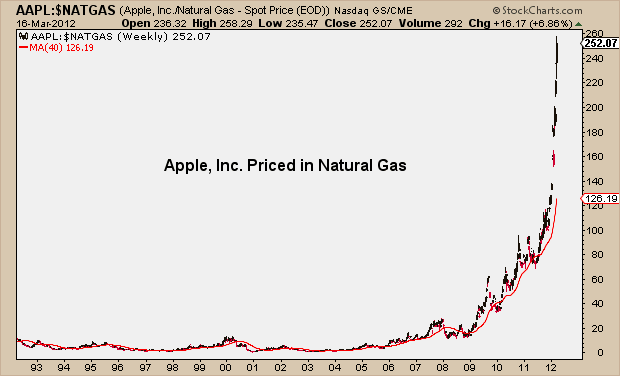 Nicely done.  Contrarians, go for it!
Tags: $AAPL $UNG