I had the cover story in this month's issue of Registered Rep – they adapted a portion of one of my new book's chapters to create the article.  It's called Staying Out of the Murder Holes and I think it may be one of the most utilitarian pieces I've ever written.
I'm linking to it again because the feedback I've been getting around the industry has been incredible.  I'm seeing emails and online comments pour in with my fellow FAs making their own list of Murder Hole investment products.  I've been stopped at two recent industry events by people who wanted to talk about the piece, it realy has taken on a life of its own at this point.
Below is the mag's original artwork followed by a link to the post.  The entire chapter appears in the book unedited and can be purchased here.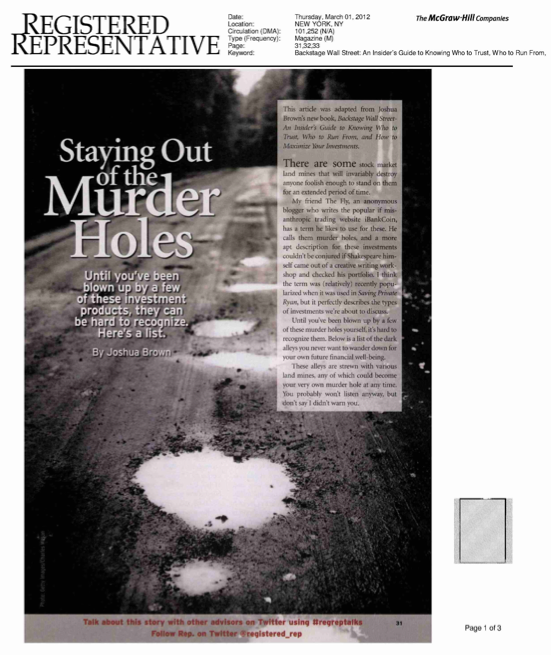 Read it here:
Staying Out of the Murder Holes (Registered Rep)
Get the book:
Backstage Wall Street (Amazon)