I typically read a few books at a time, my reading habits are bizarre but forced upon me by the vicissitudes of my current schedule.  As such, I grab a chapter where I can when I can; sometimes on a downloaded book on the iPad and sometimes from a hardcover or paperback I keep at the office or my house.  Don't ask.
Anyway, here's what I'm reading this month (all links point to Amazon but get them however you like):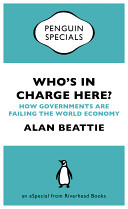 Who's In Charge Here? – Alan Beattie, economist, author and journalist at the FT, has done the impossible – he's written a fast-paced, all-encompassing but compact book on exactly what's going on with the global economic slow-motion crisis and who is really at fault.  I love this new series of short Kindle books coming from Penguin, such a great idea.  For $2.99 you can download the definitive take on the current mass-sovereign trainwreck from the reporter who's been covering it from the front lines. I got an advance copy as a PDF and it's less than 100 fact-filled pages – my kind of book!
Who's in Charge Here?: How Governments Are Failing the World Economy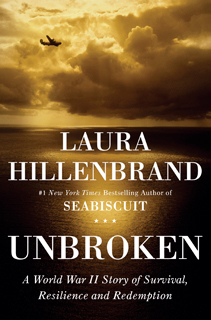 Unbroken – This the amazing true story of Louis Zamperini (as told by Seabiscuit's Laura Hillenbrand), the California-raised Olympic runner and juvenile delinquent who became an American hero multiple times – first while shattering track and field records, then as a WWII bomber and castaway on the Pacific Ocean – beating up sharks with his bare hands while Japanese zero pilots strafed him with bullets from the skies.  Literally.  Louis becomes a POW in some of the cruelest conditions known in the history of warfare – his survival is a miracle and his story will make you weep for him and motivate you to do great things like none other.  I will definitely be reading this more than once.
Unbroken: A World War II Story of Survival, Resilience, and Redemption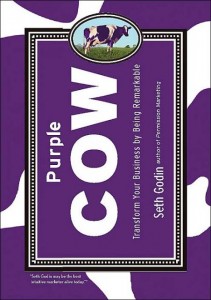 The Purple Cow – Why do some business and entrepreneurs take flight while so many founder?  Why are the old paradigms of television advertising and high cost structure companies fading so quickly these days?  Why does the product's construction matter more for marketing than ever before?  How do we get ideas to viral and circumvent the ad budgets of incumbent players we compete with?  Seth Godin updates his classic book The Purple Cow just in time for the "forever recession" and answers these questions and many more.  The premise is that the world is full of brown cows and no one notices them anymore – but a purple cow – now that would be something to see, it would need little marketing because, well, it's a purple cow!  This is a book that helps you think right for the current moment and plan right for any endeavor you might be working on.  I feel smarter with every page I turn.
Purple Cow, New Edition: Transform Your Business by Being Remarkable
Check these three out when you get a chance.