Financial services firms spend a ton of money online, especially at news sites.  Pew Research has a study out I found very interesting…
From Journalism.org:
The second biggest category of advertising online was one that played a fairly small role for news in legacy platforms, the financial industry. Ads for financial products or services accounted for 18% of all Web ads captured, more than triple that of the next biggest category, toiletries and cosmetics (5%). And on more than half of the sites, 12 out of 22, financial ads ranked first-above self-promotion.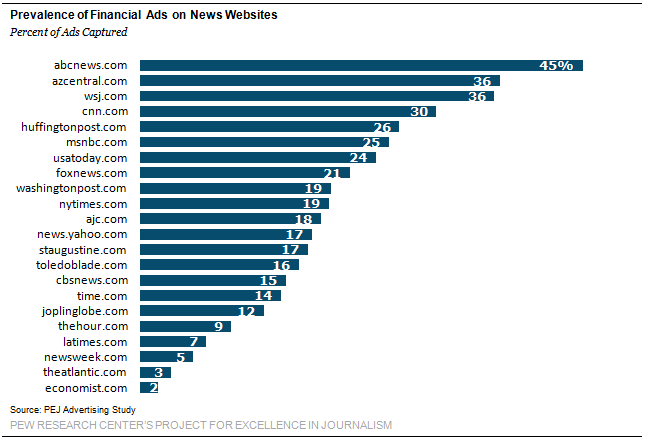 Source:
Digital Advertising and News (Journalism.org)