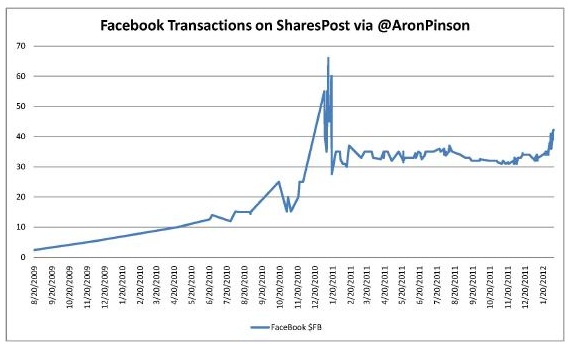 I have an icy-cold blast of reality thrown from a bucket over at Fortune Magazine today…
In this piece, I make the case that Facebook is already a de facto public company, having done a secret IPO  – not through any fault of its own but as a result of the modern marketplace.
Check it out:
Facebook already went public, you weren't invited

Facebook has ample access to capital and it's traded more shares per month than hundreds of Nasdaq-listed companies. Indeed, the de facto Facebook IPO happened long ago.

By Joshua Brown, contributor

FORTUNE — On February 1, Facebook at long last filed its official S-1 document with the SEC, the first step toward an initial public offering (IPO) the company expects to do in the second quarter of this year. Despite the fact that it was widely anticipated, the financial media went absolutely bananas. Facebook was the only subject on television, the radio, the web and in the paper. For a week.

But lost in all of this saliva-covered enthusiasm was the fact that Facebook's de facto IPO had already occurred a long time ago. Yes, Facebook already went public, you just weren't invited.
Keep reading:
Facebook already went public, you weren't invited (Fortune)
chart above via my friend @aronpinson