From Scotty Barber at Reuters: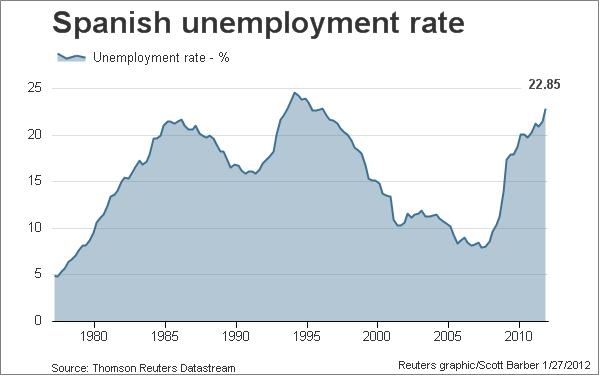 So yeah, it's like 23% – but they've been there before, nothing new.
Supposedly everyone is involved in the black market anyway.  And why would one need to work when healthcare is paid for?
I would probably be some type of vagabond/troubadour if I lived there; a worn, beaten up guitar, long matted hair and a deep Mediterranean tan.  I'd hop the train to get from town to town, serenading beautiful women under the stars, disappearing the next morning leaving only a rose on their pillows and the scent of my rugged masculinity lingering in the air.
What was I talking about again?