We don't even have gold anymore?  They've ripped even the last vestige of uppiness from us?  The last bull market standing after ten years of nothing and nowhere.
The last unicorn.
And she was gorgeous, a shining beacon amidst stocks and yields falling like leaves in the last twilight of autumn.  Leaves that are now withered and brown, hardened and making that scraping sound as macro gusts blow them up and down the concrete.  But at least we had gold, the one thing that was working, a single corner in which to find respite in a market without pity.
And they took that, too.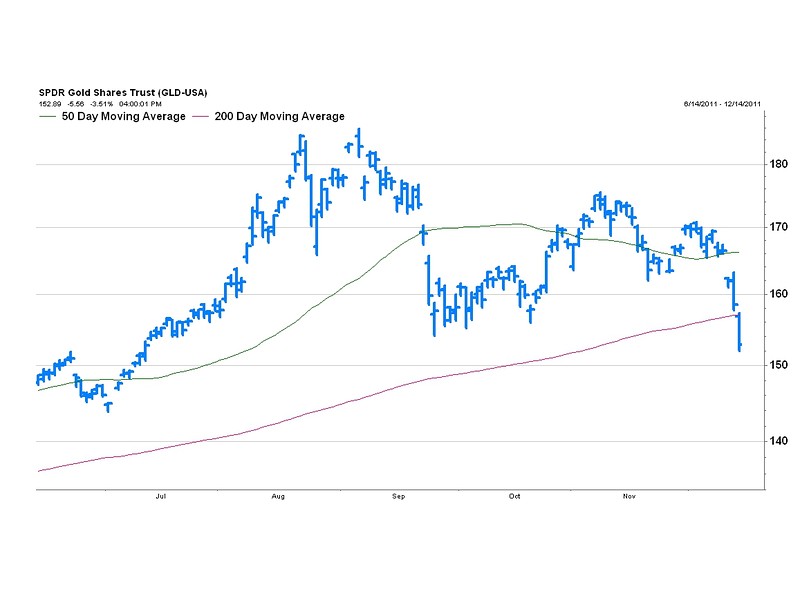 I nicked this FactSet Research chart from MarketBeat.  Gold doesn't care about your 200 day moving average.  It ate through the bottom like pizza grease from a paper bag.  Your moving average may as well have not even been there, nobody cares.