Poor Barack Obama.  When he ran out to Jersey a few years back to help then-Democratic Governor Jon Corzine keep his throne (didn't work), little did he know he'd be in a photo-op with the poster child for Wall Street recklessness.
And just what the hell is Jonny Boy mouthing to the President?  Trading tip, perhaps?  Open outcry orders to buy soybeans?
You caption this photo in the comments section below, the winner gets flown to New York City to stand over me and tell me how fat I am as I do push-ups in the mud.  Go!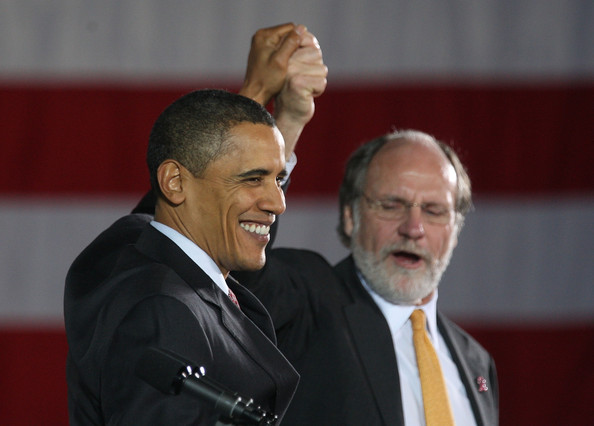 Well?