This is the latest chart from Chris Kimble, who this past May nailed one of the most important relationships in the markets this year when he spotted the fact that commodities and the S&P 500 were being led by the Shanghai Composite of Chinese stocks.
He's kept us updated since and today shows us that the Shanghai has a good shot at bouncing off support here…
Says Chris:
Key world markets/herd seem to continue to follow the Shanghai index!

Support remains in place for the Shanghai index…A rally off of support in the Shanghai index should be positive for the worlds markets as they most likely will follow, again!

The worlds markets need this support line to hold, because if not, the worlds markets will go down with the Shanghai!!!   Should the CRX index break resistance, it could help keep the Shanghai above support.
You're going to have to Click to Embiggen this bad boy…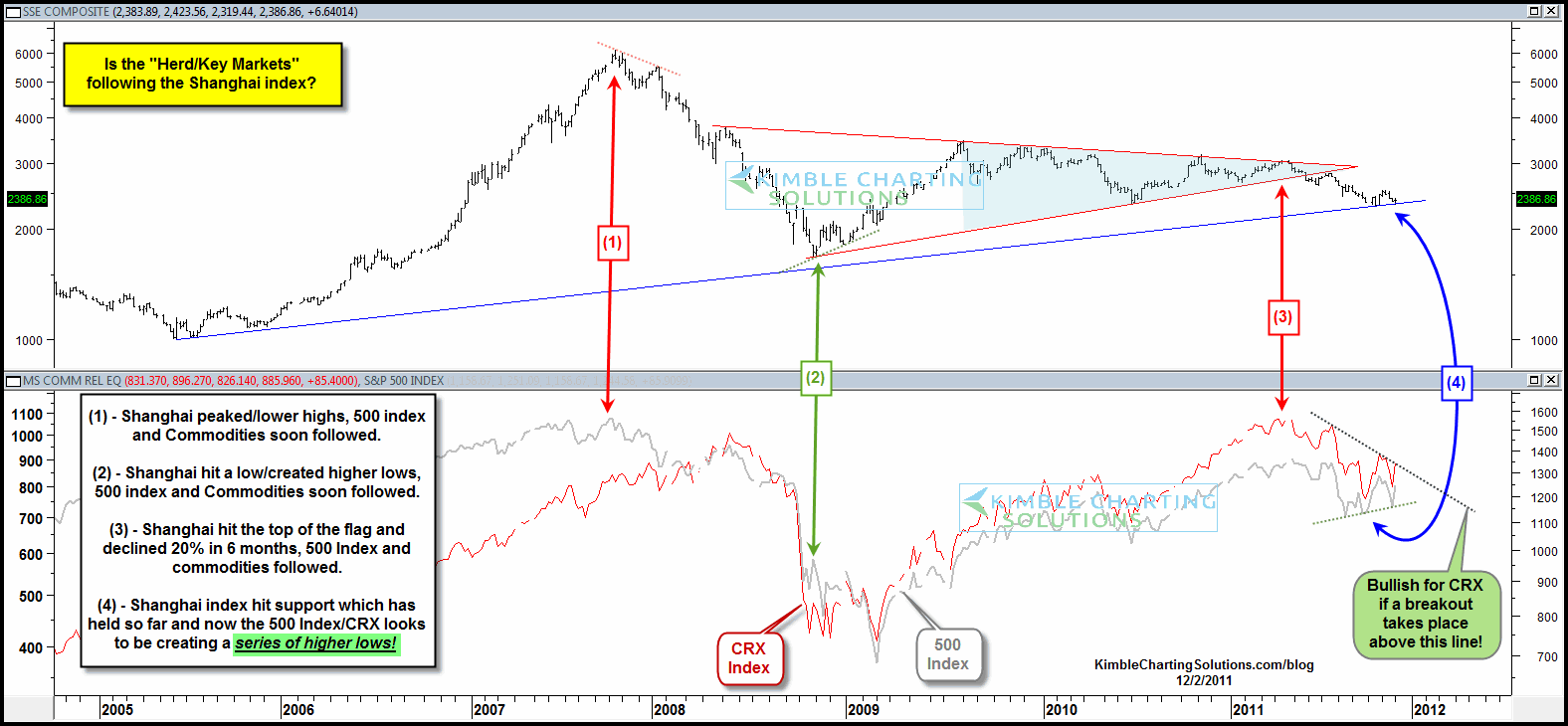 Source: