One of the big trend changes I caught circa April of this year and never let go of was that defensive sectors had begun meaningfully outperforming cyclical sectors.
This was a key theme of mine all year, I still have almost zero exposure to large cap growth, small cap or emerging markets in the core portfolios I'm managing.  The momentum names were all slaughtered in the second half of the year, having admittedly missed the run-up last spring, I also missed the hangover.  Being overweight dividend payers drove you to a portfolio heavily-weighted toward defense, as the traditional dividend payers – the banks –  have been out of that game.
We have 11 months worth of data in but more than enough to say that in 2011, the best offense has been a good defense.  Have a look at the top three sectors year-to-date (via Morningstar):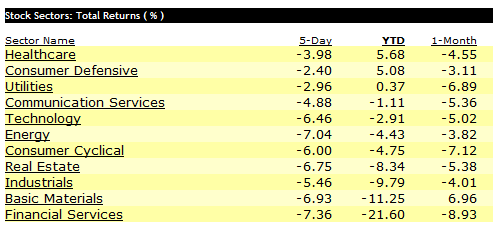 December is typically a pro-cyclical and high beta-favoring month.  We'll see if that cohort can make a comeback, but I'm staying underweight for the meantime until the global growth outlook becomes clearer.