The New York Post tackles the question of what New York City will look like in the year 2061, fifty years from now, this weekend.
From floating pools in the East River to a massive retirement community taking over the Upper East Side to a city-circling "greenway" that is actually in the works as we speak, the conceptualization is fascinating.
Below is a massive graphic with a look at which futuristic projects are already underway, the attached article is here.
Click to Embiggen!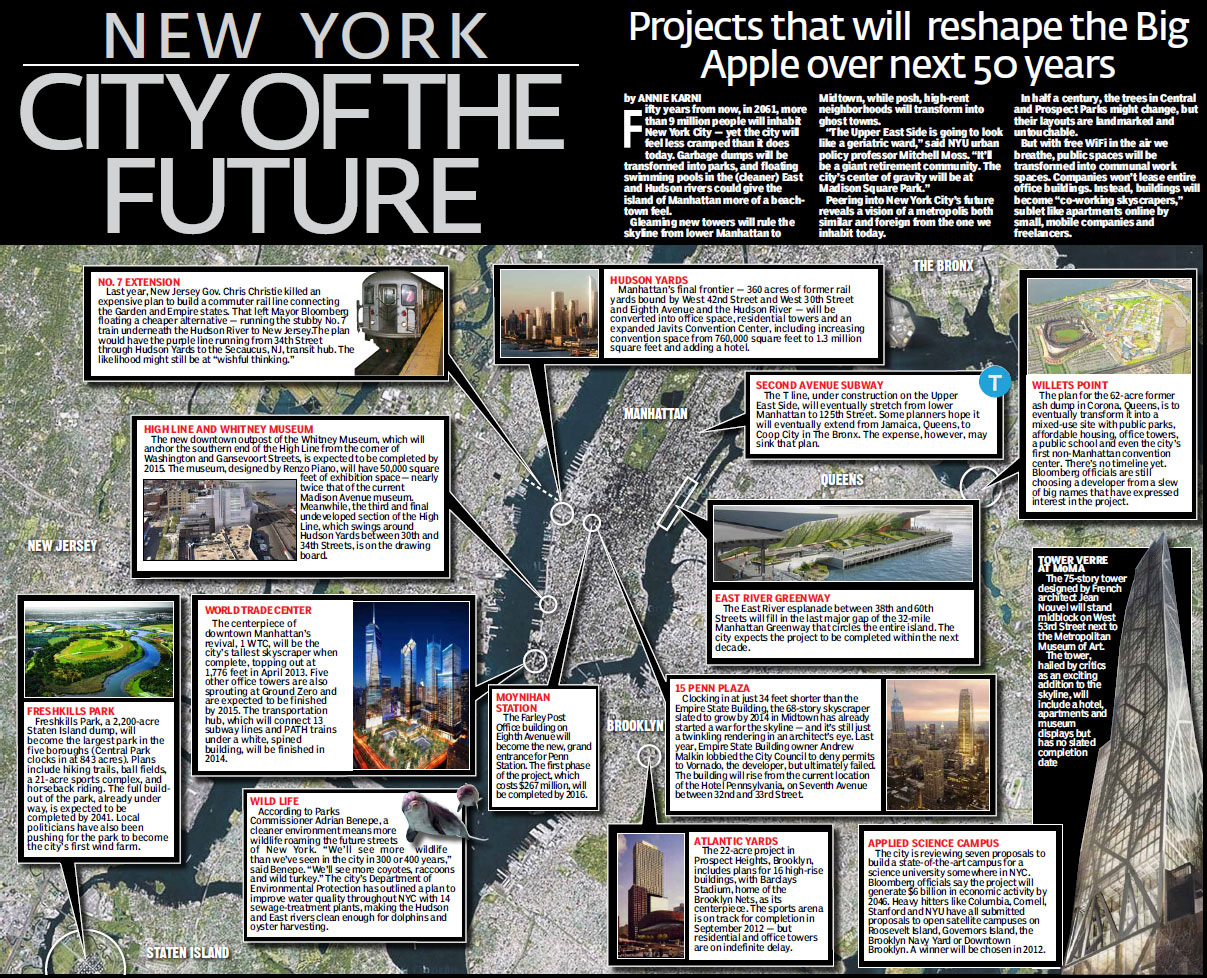 Pretty cool.