Everyone is reading Niall Ferguson's hilarious and possibly prescient piece on Europe in the year 2021 this weekend.  Ferguson is a polarizing pundit to be sure but I loved his book The Ascent of Money
(I've read it twice) and I always learn new things when reading him.
So what does the future hold for the Euro Zone?
From the Wall Street Journal: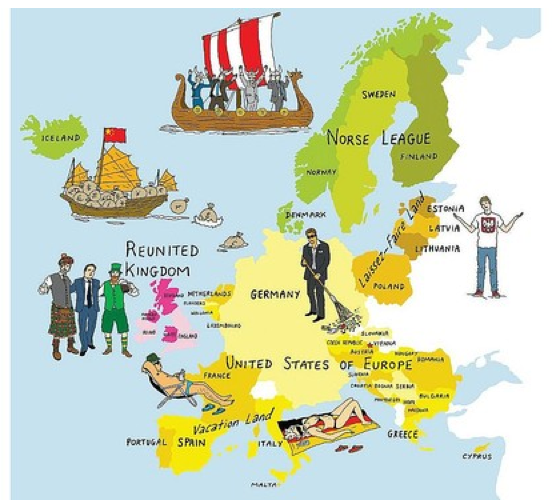 Since financial fear had started to spread through the euro zone in June 2010, no fewer than seven other governments had fallen: in the Netherlands, Slovakia, Belgium, Ireland, Finland, Portugal and Slovenia. The fact that nine governments fell in less than 18 months—with another soon to follow—was in itself remarkable.

But not only had the euro become a government-killing machine. It was also fostering a new generation of populist movements, like the Dutch Party for Freedom and the True Finns. Belgium was on the verge of splitting in two. The very structures of European politics were breaking down.

Who would be next? The answer was obvious. After the election of Nov. 20, 2011, the Spanish prime minister, José Luis Rodríguez Zapatero, stepped down. His defeat was such a foregone conclusion that he had decided the previous April not to bother seeking re-election.

And after him? The next leader in the crosshairs was the French president, Nicolas Sarkozy, who was up for re-election the following April.
Try to get to this piece this weekend, it's brillz.
Source: