This sign is kind of gangsta…
Even if you think the OWS protesters are hippies or losers or whatever epithets you want to hurl at them, you can't deny that there are huge injustices in the system.  In that regard, the young lady's sentiments can mean a lot of things to a lot of people.  To me, they mean that the New Beginning should see an end to socialized losses and privatized gains in the banking sector.  The idea that executives at large institutions would reap all the upside of risk-taking but not the downside was responsible for a lot of the damage done in this country and it is, in fact, anti-capitalist to suggest otherwise.  I'm really glad no one attempted to rescue MF Global, a good start.
What does this mean to you?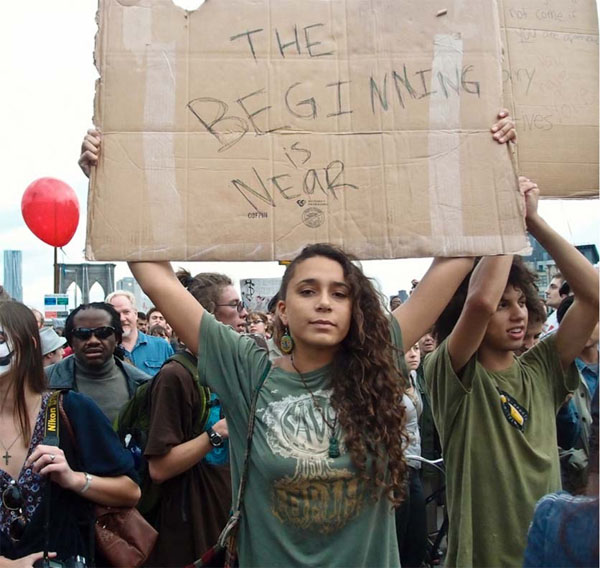 Source:
A New World (Occupy Wall Street)