Oh Angela.
From the New York Times:
FRANKFURT — Germany and France, still at odds over a plan for a more forceful response to the sovereign debt crisis, on Thursday put off a decision-making summit meeting for several days amid signs that the complexities of European politics may preclude the kind of all-encompassing resolution that markets crave.
And the money shot of Angela Merkel and Emperor Palpatine Jean-Claude Trichet: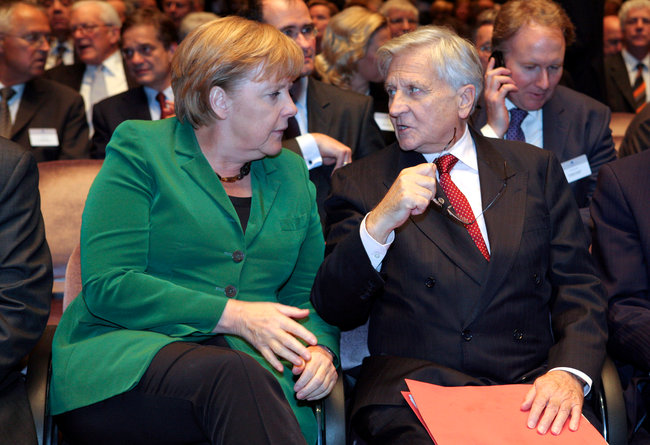 Looks like they're gonna drag this one out even longer.  Having fun yet?