Last week the "Holy Trinity" met backstage at a party for digital music app Spotify.  Below is a rather hazy shot of Snoop Dogg, Facebook's Mark Zuckerberg and his old friend Sean Parker (played by Timberlake in the movie).  The pic was snagged off of Snoop's Instagram stream.
Today's Caption Contest winner receives a guided tour of the StockTwits Botanical Rooftop Gardens in the Flatiron District, have a look: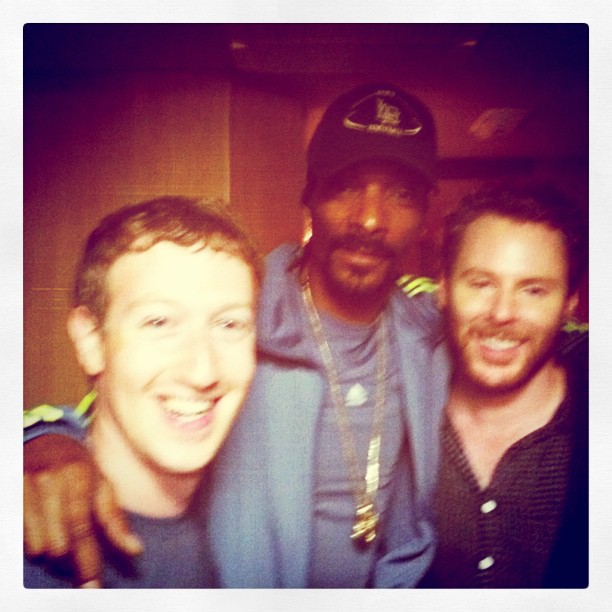 I'll leave it up to you guys to to tell me what was being said in the comments section below, go for it!