The FIRE Economy (Finance Insurance Real Estate) should have died in 2008 once and for all.  A nation based on trading stocks, flipping houses and suing each other is no way to go through life, son.  And this is coming from a denizen of that accursed industry!
Anyway, over at the blog Illusion of Prosperity I came across a chart showing that, while the finance sector may be shedding jobs, relative to the manufacturing industry it is still a paragon of health…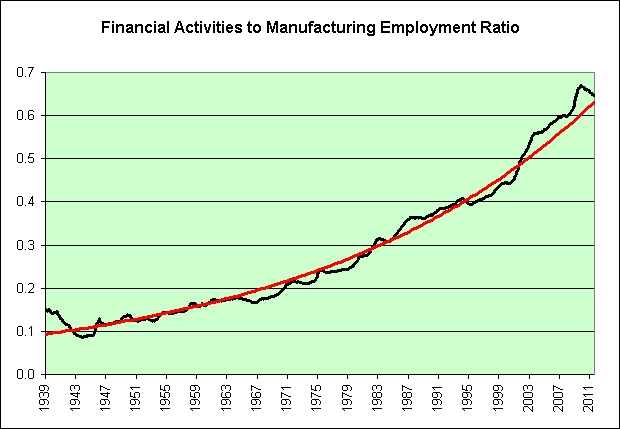 This is an example of an "exponential employment trend line that has not failed".  At least not yet.
Source:
An Employment Trend That Has Not Failed (Illusion Of Prosperity)
Read Also:
The United States of FIRE (TRB)