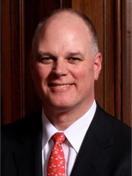 Know ye the Points and Figures blog?  It is published by a gentleman by the name of Jeff Carter, a legendary trader from the Chicago exchange floors and a Tea Partier with a Brain (he should trademark that for a slogan, pronto).
Anyway, Jeff's a friend and occasional drinking buddy of mine and he has just thrown his hat in the ring as the StockTwits candidate for president.  Jeff is conservative, a big supporter of our military servicemen and women and he is also a businessman, not just someone who talks about the economy but an active participant for decades.
And to top off all of these qualifications, he's made me the Treasury Secreatary/Fed Chairman all rolled into one, which is kind of insane of him 🙂
I will let Josh Brown take over all finances of the US. Josh will replace Geithner and Bernanke, providing a coherent policy from Fed to Treasury. My guess is that all monies will be directed toward places like Eatily in NYC.
Jeff's got Phil and Howard and the rest of the gang in some hilarious slots, click over to read his official announcement.
Source:
StockTwits Presidential Candidate – Me (Points and Figures)