Rough week, the worst in I can't remember how long.  But it could always be worse.  After all, you could be at a wirehouse brokerage firm pitching "Chief Global Strategist" calls like the ones below (courtesy of Bespoke Investment Group).
Anyway, use the comments section to tell me which of the Wall Street Titans will be closest to the pin by years end.  We'll revisit then!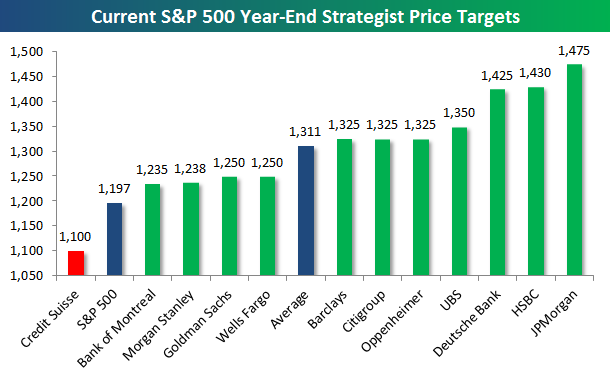 G'head, have at it below!