An incredibly bad day and week so far for equities worldwide, most markets around the globe are in textbook bear markets.  We've broken through the early August lows on the Dow and the S&P is within spitting distance of 1100.
There was a nice attempt at a comeback in the last 40 minutes or so, here's the end-of-day look for all the major averages courtesy of Dow Jones: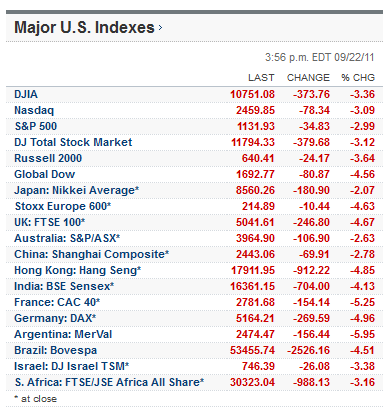 Some visualizations below…
First a look at the day and week for the US market by sector: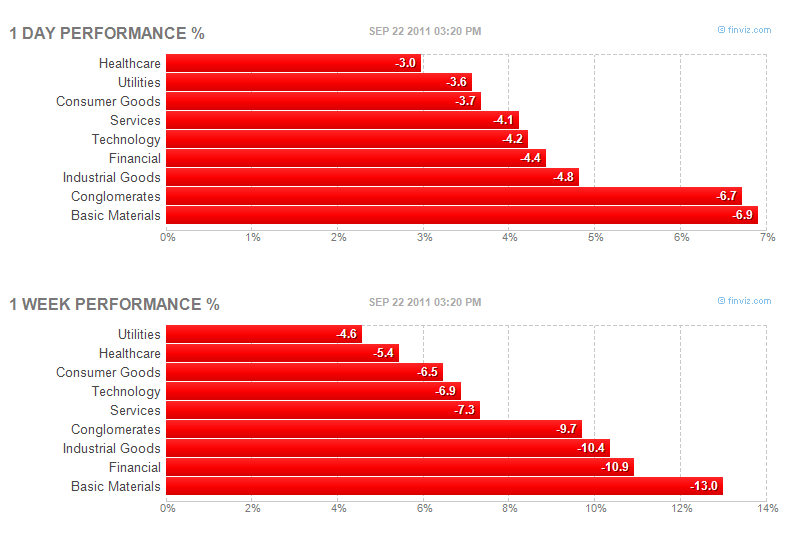 And here's Bespoke on the world markets:
The Bloomberg World Index, which is a capitalization weighted index of all equities tracked by Bloomberg, is down nearly 4% today, and it is down 21% from its closing high on May 2nd.  The threshold we're using here for a bear market is a 20% decline that was preceded by at least a 20% rally.