The below is a guest post by Alison Feinstein-Kwong, who, until last week, was the senior blogger covering photo-sharing apps for TechCrunch.  She's had her WordPress access to her TechCrunch column revoked and asked if she could write her obligatory "why I'm leaving" post here…
***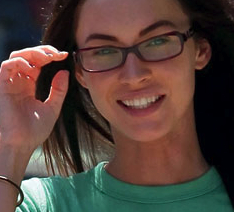 Dear loyal fans and readers,
So by now you've probably heard that I've stepped down from my post at TechCrunch in the wake of the very ugly, very public Arianna – Arrington blowup following the AOL merger. Over the last 18 months I've covered the launches and bug fixing updates of 238 different photo-sharing app companies and I'm sorry to be saying goodbye with so much more to say on the topic.
Leaving TechCrunch is bittersweet for me – on the one hand, I don't want to work at a news org (or live in a world) where an investor in startups can't write his own press about them and force them to allow his investors a first look, on the other hand I know that I leave behind a legacy of hard-hitting, take-no-prisoners coverage of the photo-sharing app space.  I gave you the news you needed on every photo-sharing app launched from March 2010 til now – from Instagram to Re-Run to MoneyShot to Paparazzeeeee to LensKraftr to KameraKoo to Stalker-Share to NipSlippr to ShutterSlug –  and of that I am immensely proud.
Many of us were hesitant to write our letters of resignation so publicly, but once Paul Carr and Michael Arrington started doing it, we realized that we had better do the same very quickly lest anyone would think that we weren't also important to the Silicon Valley journalist community and the world at large.  But we are very important, a big part of what makes the world of venture and software development turn each day.
Anyway, I am sad to leave the place I called home all these weeks but I will not be a part of a news organization that expects its salaried employees to follow a system of internal policies and rules.  Where I come from, companies are places that hold hula-hooping contests and throw grilled cheese parties and offer nap time and Lego time to boost morale – not places with rules and guidelines and restrictions against blackmail and editorial favoritism.  So I had to leave in order to keep my integrity intact.
I'm still planning on covering the big fall tech conferences – I'll be at Insert 2011 next week and probably will stop by BannerBang in San Fran this November.  On a related note, if you know of any tech blogs in need of an experienced blogger to cover the ol' photo sharing app beat, you can DM me on Twitter.
Thanks for letting me vent,
Alison Feinstein-Kwong
Brooklyn Heights, September 19th 2011