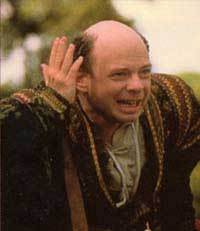 Wallace Shawn's villainous character in 1987's The Princess Bride thinks he has the whole kidnap-the-princess thing down to a science – and this certainty is what leads to his repeated exclamations of "Inconceivable!" as he is thwarted at nearly every turn.
After a multitude of inconceivables, his henchman feels compelled to mention to him, "You keep using that word. I do not think it means what you think it means."
And in like fashion, it appears as though investors and market commentators may want to get used to the fact that certain events that were once inconceivable! could now be on the menu this fall.
These include:
Greek Default – "The shock resignation of European Central Bank chief economist Juergen Stark last Friday, and weekend comments by German politicians suggesting Athens may have to default and be "suspended" from the euro zone, drove the euro to a 10-year low against the yen and a 7-month low against the dollar." – Reuters
Greece or another peripheral country leaving the European Monetary Union – "Sovereign default, corporate default, collapse of the banking system and international trade are just some of the problems a seceding peripheral euro-zone country would have to face, said UBS. That could entail an initial cost of around 9,500-11,500 euros per person in that country followed by an annual cost of 3,000-4,000 euros per person." – Real Time Economics
Germany throwing its hands up and walking – "Even if a stronger country like Germany were to leave, UBS still thinks it is going to set every German back by about 6,000-8,000 euros in the first year and then around 3,500-4,500 euros per person in every year thereafter. A stronger euro-zone country wouldn't face sovereign default but it is still vulnerable to corporate default, recapitalization of the banking system and a collapse of international trade." – from Real Time Economics
A recession for corporate profits in the US – "[MKM Partners' Michael Darda] reckons that consensus estimates for Standard & Poor's 500 earnings could prove too generous by 25% to 30%. He points out in support of that conjecture that earnings expectations in the past have been, on average, 27% too high at business-cycle peaks, which obviously is where he thinks we are now. What this means…is that with year-ahead estimates for the S&P 500 at $108, the actual number may be…closer to $75 to $80. That gets confirmation of a sort, he feels, from the junk-bond market, where spreads have surged more than 400 basis points, from a low of 150 basis points earlier this year. That kind of big jump, he relates, usually goes hand in hand with something like a 30% fall in earnings estimates in the quarters that follow." – Barron's
2012 earnings estimate cuts for US equities – "The Street's earnings forecast for the S&P 500-stock index is about $95 for 2011, and about $112 for 2012. If the bears are right, earnings estimates might too high by as much as 30 to 40 percent, and a recession-driven earnings contraction means lower equity prices." – Washington Post
In 2011, the things that were inconceivable as recently as the end of 2010 are now becoming likely by year's end.
Get used to it.