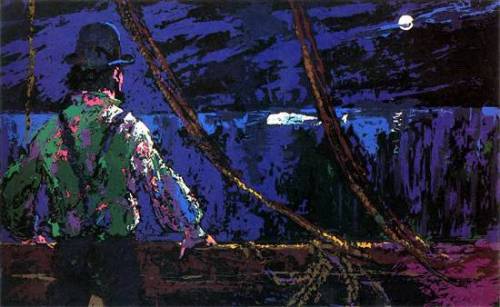 There is an unspoken law amongst value investors – every week a different person must write or remark about how cheap Intel and Microsoft are.  It's like mandatory military service, each value investor has his turn, and when his number comes up he writes some variation:  "Microsoft has never been cheaper" or "Intel is the most unloved stock in the tech sector" and "MSFT and INTC are trading at historically low valuations" etc.
Microsoft's "cheapness" is the White Whale that compels all value investors to follow it out to sea, like crazed Captain Ahabs wielding DCF calculations.  And they are always wrong.
The trouble with these arguments is that you could have made them in 2006, 2007, 2008, 2009, 2010 and you can probably just recycle that article and run it again in 2014, 2017 etc.
Just as value-oriented hedge fund managers have learned not to short on valuation alone, so too must the value longs understand that one should never buy on cheap valuation alone either.  Minus a potential catalyst (and seriously, can anything exciting be on the horizon for Microsoft or Intel?), these stocks are simply dead money. This is because they are PC companies at heart – the old Windows – Intel combo (Wintel) from the 1990's.  But the PC business is now in permanent decline, no matter what shareholders in either Intel or Microsoft want to believe.  And being the dominant company in an industry in permanent decline has never been a rewarding scenario for PE expansion.
Let's have a look at the State of the PC industry, here's the latest from Gartner via 24/7 Wall Street:
The predictions that the PC era is coming to an end are supported almost every time an important piece of research on the industry is released. Research firm Gartner has issued its new forecasts for the industry, and the data once again raise the challenge of what will eventually replace the desktop and laptop.

PC sales are not only under pressure from new devices, the economy has cut into growth as well. Gartner lowered its growth forecast for the global PC market in 2011 to 3.8% from its earlier forecast of 9.3%. The company said slow sales in Europe and the U.S. were partly to blame.
If you're not the dominant player in smartphones or tablets, it's over for you until you become so. But it's not going to happen for these two former overlords.
Intel faces Qualcomm in the tablet space and a host of players in Smartphone chips.  Microsoft now faces Apple in the OS biz, the collapse of Hewlett-Packard's PC business as they seek to "restructure" it and Google's big challenge in desktop/office software.  At best, they'll muddle along taking and losing and taking back market share for the next ten years.
So it's okay to say that Microsoft and Intel are cheap – but only if you say that they're deservedly cheap.
Source:
The PC Industry Really Falls Apart (24/7 Wall Street)
Tags: $MSFT $INTC $GOOG $HPQ $QCOM $AAPL
Painting above Ahab at the Night Watch, serigraph by Leroy Neiman