I'm going to tell you guys a story about a new art show that's running at Maine's Ogunquit Museum of American Art through October 31st this fall.  It's called Aronson to Aronson and it features the work of noted husband and wife artists David Aronson and Georgianna Aronson as well as the work of their painter son, Ben Aronson.
If the name sounds familiar, we talked about Ben's amazing paintings of Wall Street people and places during the crash of 2008 here on TRB.  Ben's art from that era has been scooped up by some notable names in finance here in New York and it will be featured on the cover of my forthcoming book, Backstage Wall Street.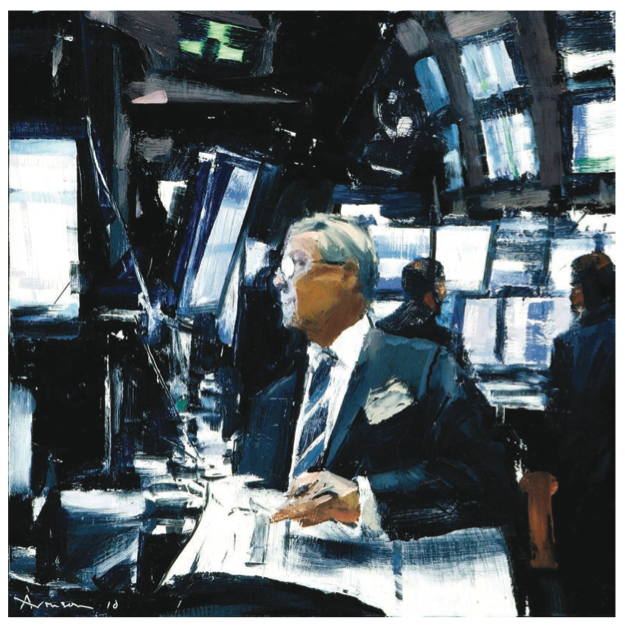 Ben Aronson is very excited to have this chance to see his work displayed alongside his parents' incredible paintings and sculpture while they are still with us.
If you can get up there to see it, lucky you.  For more information on the show, click the link below to download the invitation:
You can also read a review of the show here:
Art Review: Ogunquit museum's current shows are too good to miss (Portland Press Herald)