Everyone's favorite FOMC member, Minneapolis Federal Reserve Bank president Narayana Kocherlakota, made quite a bit of news yesterday.  First, he said there is no additional stimulus coming from the Fed, which is hilarious as the helicopters' rotor blades are already whirring on the tarmac.  But fine.  He also said that we will not have a recession and that "I still see sufficient sources of strength in the economy."  Adorable!
Kocherlakota was one of the three dissenting voices in the August FOMC meeting, opposing the No Rates til 2013 thing along with Plosser and Fisher (the new Gang of Three).
Tell me what he's saying in the picture below for today's Caption Contest, the winner gets a fully-loaded 2012 Chevy Malibu with a custom candy-apple paint job and 20 inch spinners: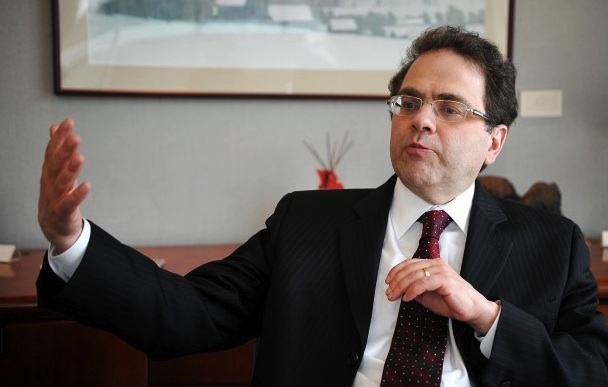 Go for it!