So you may have heard that there's a book in the works, I've mentioned it here and there over the past few months.  It comes out from publisher McGraw-Hill in March 2012 and we're putting the finishing editorial touches on it this week.
And now, the first look at the cover art for Backstage Wall Street…
(Click to Embiggen!)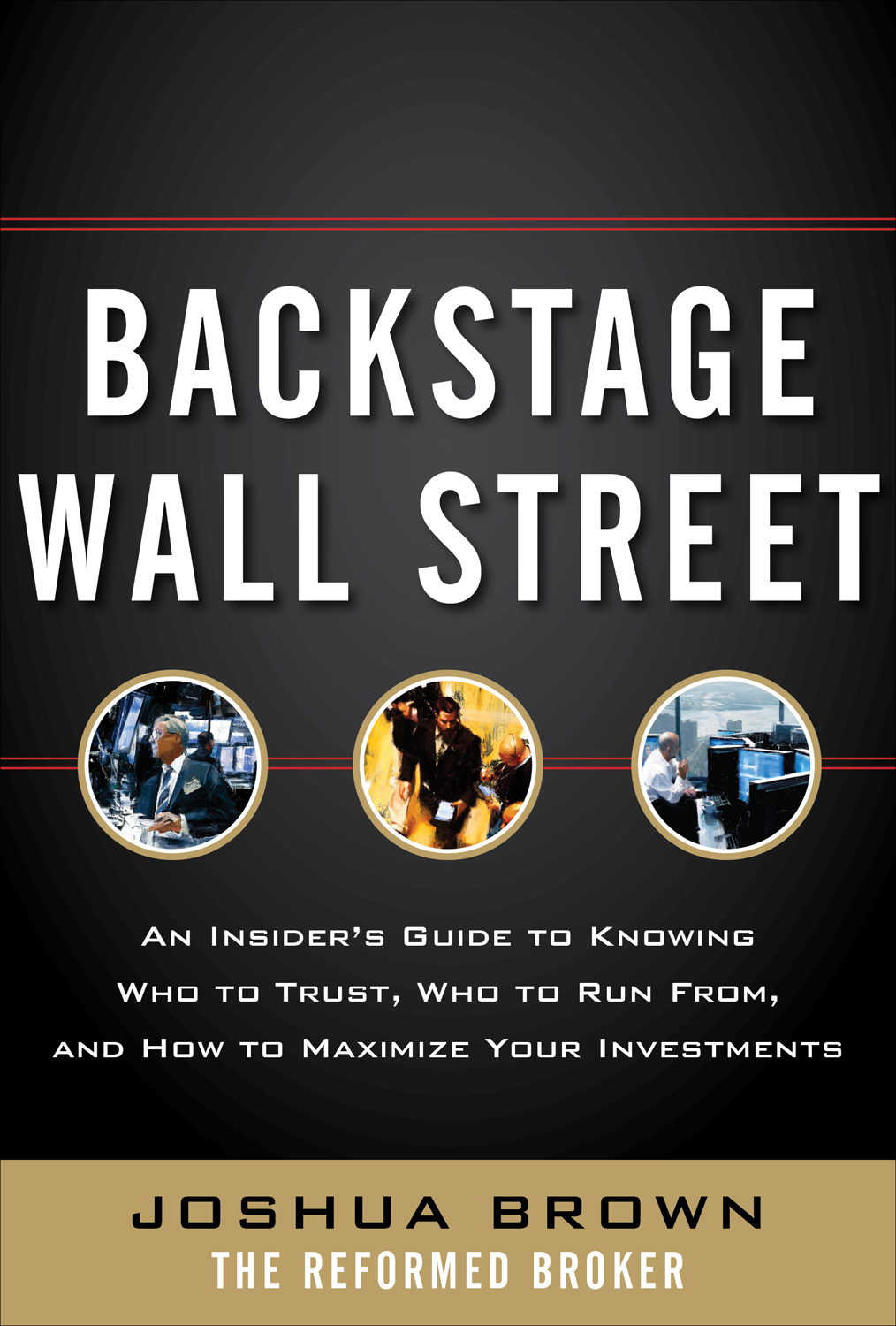 That giant empty space at the top is reserved for a big-time blurb, hopefully from a major player like Warren Buffett or Charlie Gasparino.
My friends Ben and Eileen Aronson provided the original artwork from their Risk and Reward series.  I'm getting really excited to unleash this beast already…
Read Also:
Rejected Blurbs for the Book (TRB)