This might be the most important chart for a beginning investor to grasp I've ever seen.
So many times I get asked the question (especially these past two years) about how it's possible for stocks to be rallying as the economy worsens.  My answer has always been that the economy and the stock market are not brothers, they are more like cousins, and eventually they'll catch up to each other – one way or another.
Which is a pretty good answer, even if vague.  My friend Jake at EconomicPic just did me a huge favor, he's actually shown this data going back to 1951 and the proof of how, even though the relationship between stock values, earnings (corporate profits) and nominal GDP can get stretched in the short-term, in the long-term these three amigos remain pretty tight.
Behold!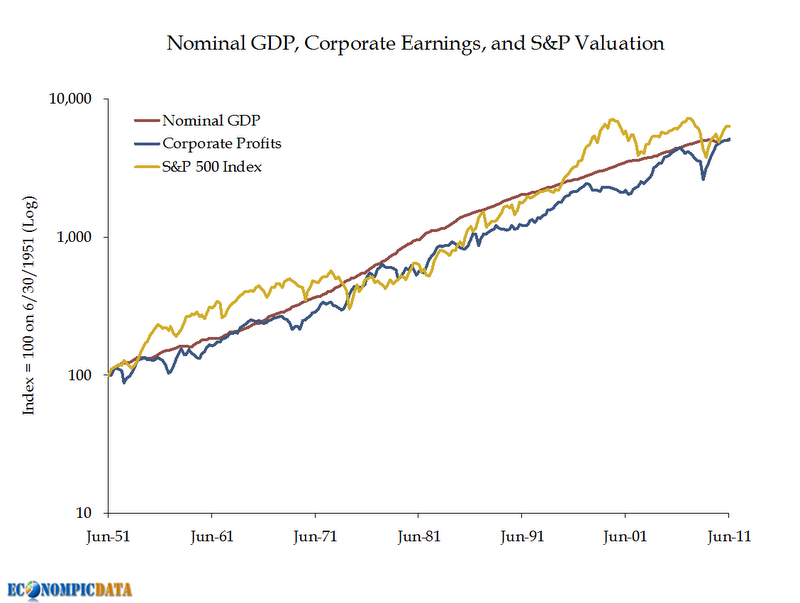 Source:
Corporate Profits, Economic Growth, and Equity Valuation (EconomicPic Data)