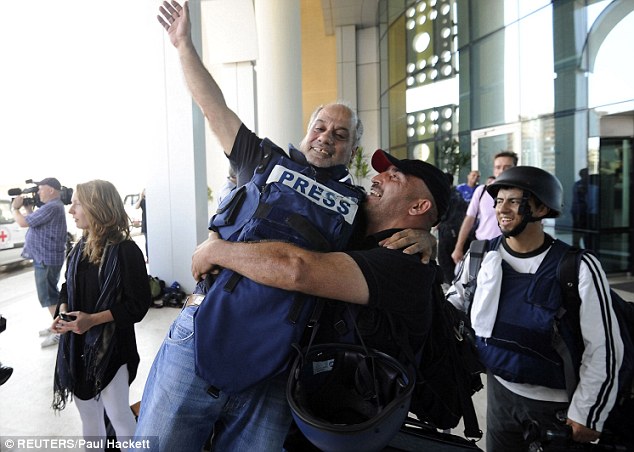 This is the true story of how one brave Arabic-speaking journalist helped three dozen of her colleagues escape the Rixos Hotel ordeal in Libya.  It's an amazing tale.
From CNN:
The gunman showed that he was human.

Most of the others who stalked the lobby of Tripoli's Rixos Hotel were young, brash, hostile Gadhafi diehards. Yet this man in his 50s, armed with a Kalashnikov, longed to see his children.

His kids were out there somewhere in the Libyan capital, he said, gunfire and explosions erupting around them.

"I really miss my family, too," CNN producer Jomana Karadsheh told him in Arabic. "I really want to go out and see my family. They're worried about me."

Tears welled in the gunman's eyes. Rebels were taking over the Libyan capital. And this man, who had known nothing but the Gadhafi regime for 42 years, wanted to go home, too.

It was in this moment that Karadsheh knew she had a chance. If the three dozen journalists being held against their will inside the five-star hotel for five days had a shot of being freed, it was now.
Keep Reading:
Journalist won Gadhafi gunman over: 'In the end, we're all human' (CNN)