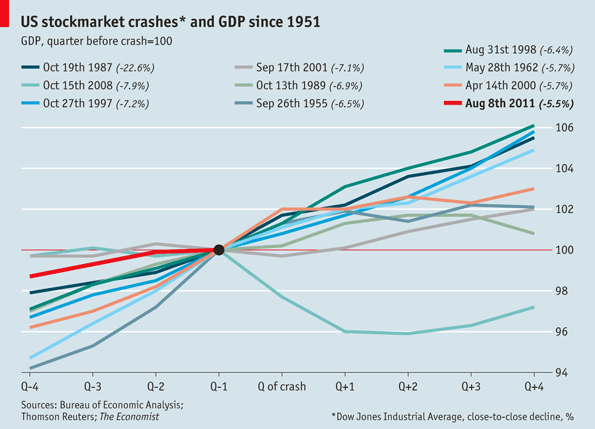 Stock crashes get everyone talking about recession – but it turns out that since 1951, the majority of big one-day crashes have taken place during economic recoveries.
Here's The Economist:
In almost all big market falls since 1951 (when quarterly GDP figures began) the crash has come in the midst of an economic recovery. In most cases, economic growth continued for several quarters after the crash, with the notable exception of the market collapse in October 2008, which was followed by recession.
The only problem is, whatever it is we're dealing with now is kind of its own animal…current monetary policy and asset prices still must be viewed through the prism of the events of 2008 to some extent.  So in other words, I have no answers for you, LOL.
Source: