Join us on October 11 for The Big Picture Conference 2011 in New York City.  I'll be joining an all-star roster of speakers and panelists talking markets, media,  technology and the economy.
Click the image to buy tickets at an early discount now or hit up TBPConf@gmail.com to find out more!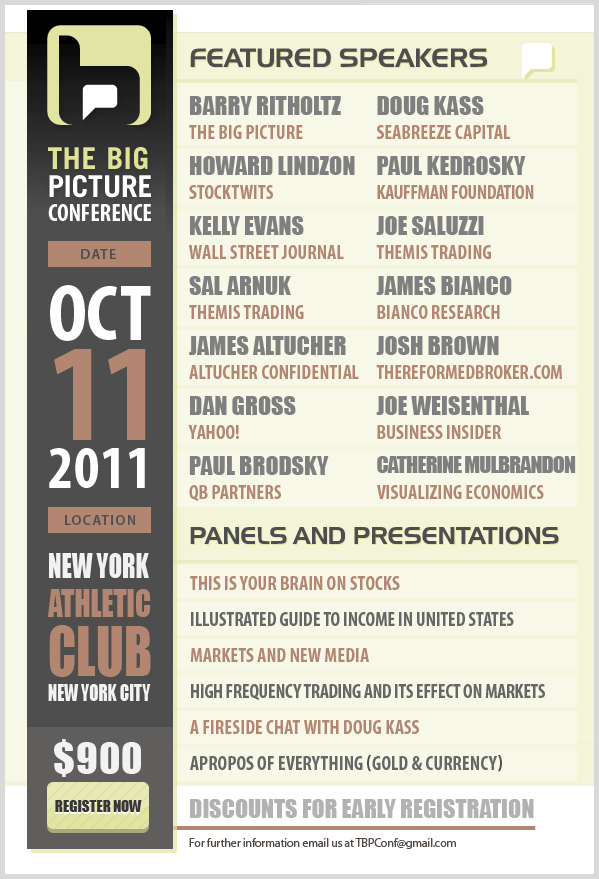 I promise you guys this will be awesome!