By now that site I showed you guys the other day, The Brokers With Hands On Their Faces Blog has gone viral.  Peter Lattman did a story on it for DealBook this morning actually.
Anyway, I thought it was insanely clever, my homage below: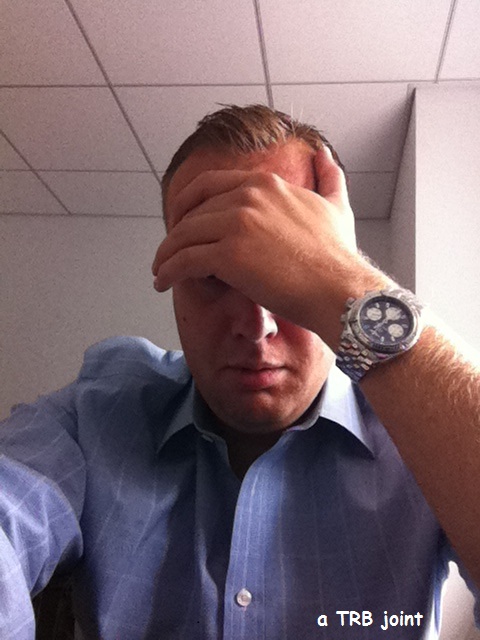 If any of you guys want to do your own, get 'em to me and we'll see if we can get a post together.