It was all fun and games when we were talking about Portugal, but now the interior of Europe is in full-fledged panic mode.
They are putting out their cigarettes and breaking into a run.  Below is the Dax (Germany) and the Cac-40 (France) in percentage terms over the last month.  I'd tell you which color was which but in a panic, A is B and Black is White….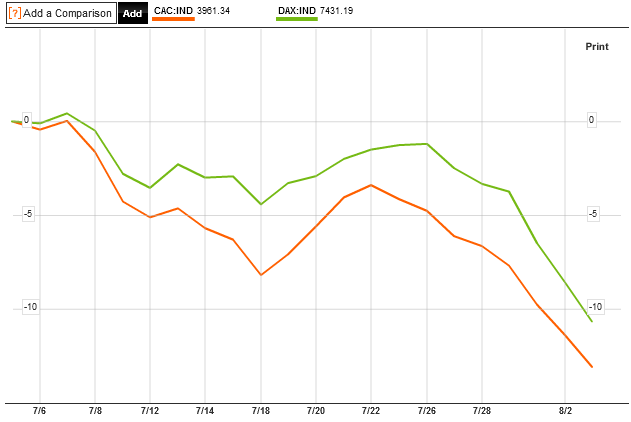 Please remember what I told you on July 12th (in Lehman-Cello?):
"According to the Bank of International Settlements (via WSJ), French and German banks have €689 billion worth of exposure to Italian government and corporate debt, and another €801 billion of exposure to Spain, Ireland, Greece and Portgual."
The good news is that the ECB is on the case.  JK.