Cue Kenny Loggins and a hazy shot of jet engines firing up on an aircraft carrier's runway…
Here's the chart every asset manager and trader in the country is watching today, at least with one eye.
What you're seeing is the S&P 500 (as represented by the $SPY ETF) grinding down on that 200-day simple moving average (red line).  We're talking 128 on the SPY (or 1281 on the S&P).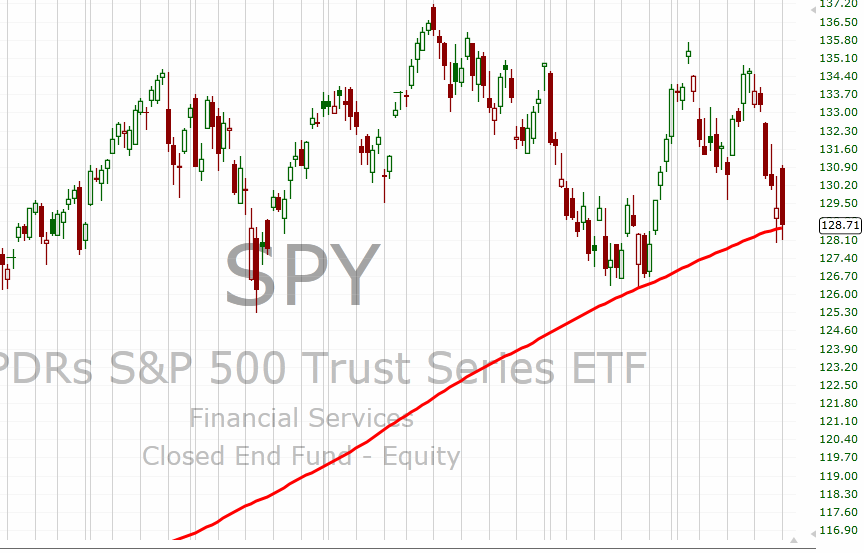 In other words, we're in the Danger Zone for this widely-followed measure of accumulation vs distribution for stocks…
Bear in mind that many financial pros use this 200-day (or ten month) moving average as a proxy for whether or not they want to be heavily in equities.