"So, here is where we are at — potentially: The U.S. stock market is forming a 13-year H&S top on the yearly, quarterly and monthly charts, the right shoulder of which is an independent 7-month H&S top on the weekly and daily charts. This daily chart H&S pattern is becoming very mature and close to declaring itself."
Run, don't walk, to read Peter Brandt's masterful take on the potential for a 13-year head-and-shoulders top in the Dow to turn into something with much more ominous consequences.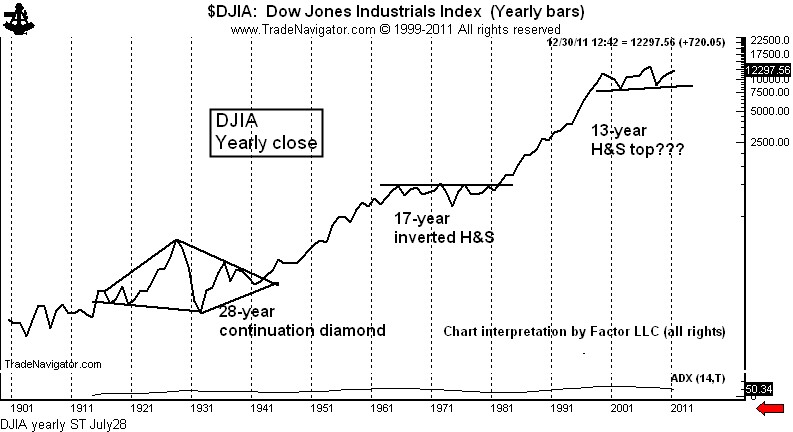 If you read nothing else today, don't miss this the legendary trader cycling through these charts, putting them in perspective and looking at both the bear and bull case to be made.
This is what the blogosphere was built for.
Source:
Charts indicate a 75% decline in the U.S. stock market is possible (Factor)
Read Also:
Tags: $SPY, $DIA