"How did we get to this point?"
That is what's on many people's minds, I was asked this question in exasperation by a client this afternoon.  The client pays her taxes, votes in each election, sends her kids to college, eats healthy, pays her own health insurance, contributes to her 401(k) and just generally plays by the rules.
"We were told that if we did the right thing the country would do right by us…who the hell allowed this to go on?"
The answer is we all did.
The New York Times has a just-updated graphic up showing exactly who is responsible for how much of this debt mess.
Click to Embiggen!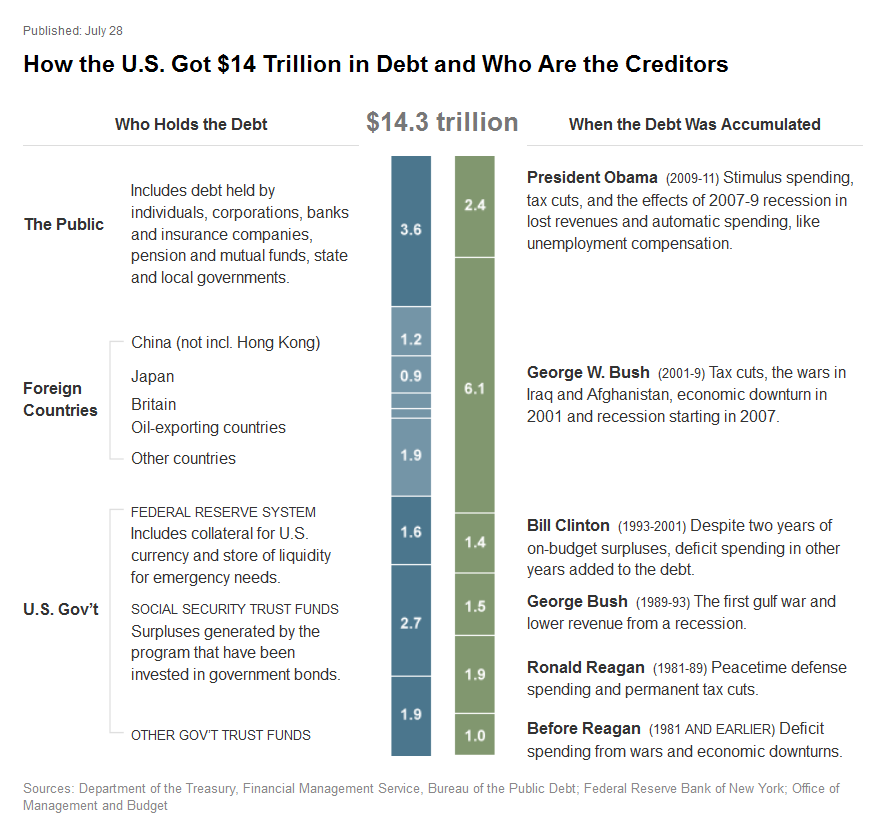 Try to have a nice weekend.
Source: