"When I see a bubble, I invest."
– George Soros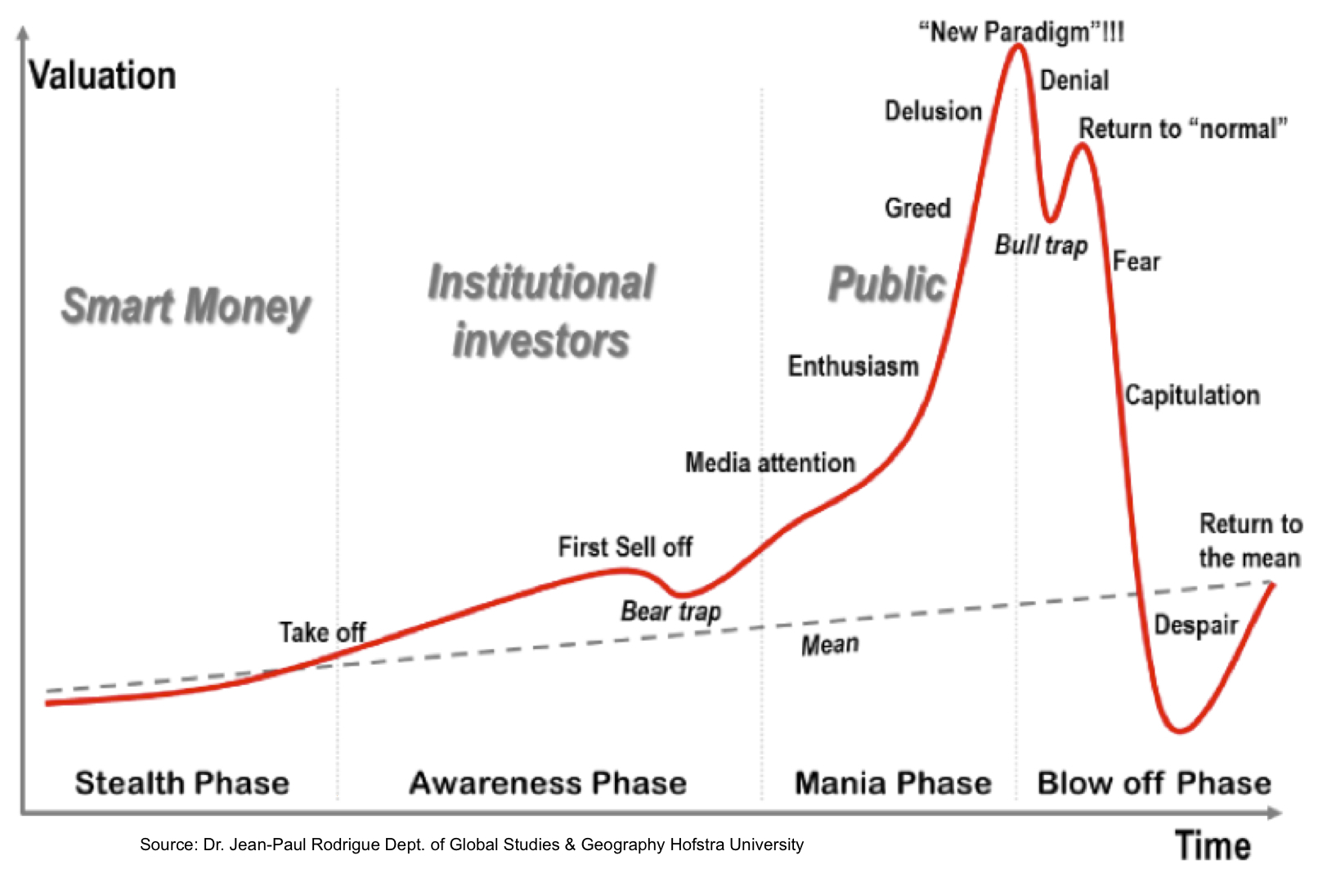 I don't think there is a single human being with a WordPress password who hasn't weighed in on whether or not there is a tech bubble underway.  The answer is obviously yes, but being in a bubble doesn't mean you're at the top of the bubble – a most important distinction that no one has made yet.
Anyway, now it's my turn so buckle up.  Below, my watchlist for how you'll know we're at the top…
A well-known tech journalist leaves journalism to work at a startup (see Lou Dobbs departing CNN for Space.com.  See also Ron Insana leaving hedge fund coverage at CNBC to start a hedge fund.  Watch for Kara Swisher's launch of "Swishr", a social network for mouthwash.)
A mega-merger in which the upstart buys the venerable old media company (see the AOL-Time Warner top from January 2000, wake me up when the inevitable GrouponExxon merger is official, then we can get short.  No, Daily Beast buying Newsweek doesn't count, nobody cares about either of them, not big enough.)
The Brat Pack of celebrity analysts break out (see Nouriel Roubini's six-figure speaking engagements at the peak of the pessimism bubble.  See also Henry Blodget, Mary Meeker and Anthony Noto from the dot com bubble.  See also the rise of rock star "Chief Strategists" Abby Joseph Cohen from Goldman Sachs and Thomas Galvin from DLJ during the 1990's irrational exuberance era.  When Page Six runs pictures of Lou Kerner dancing on tables at a New York nightclub that will be your signal.)
Hollywood catches the fever, launches TV shows and movies (see Oliver Stone's Wall Street finishing post-production during the 1987 crash.  See also the bevy of house-flipping and renovation shows from 2006 to 2008 and the rise of HGTV.  See also the TNT show Bull about high-flying investment bankers during the summer of 2000.  I am expecting The Real Live-In Girlfriends of Silicon Valley or a show about venture capitalists who solve murders any day now.)
A Web 2.0 company buys stadium naming rights  (see too many examples to possibly list here of companies at their peak naming ballparks.  Look for The Yelp Arena, Instagram Gardens, CandleTwit Park, Facebook Field etc…any minute now)
The bankers and execs start looking and dressing like startup d-bags (see Gerald Levin, the buttoned-down CEO of Time Warner, prancing about on the AOL stage wearing no necktie for the first time since his high school graduation.  Watch for the Morgan Stanley bankers showing up in wetsuits or ironic Members Only jackets)
Magazine Launches (see Fast Company, which somehow survived the 2000 rout while most of the others didn't.  Also, hedge fund bubble rags Portfolio and Trader Monthly didn't quite make it either.)
Obscene real estate prices in the afflicted area (see San Fran apartment prices already getting jiggy.)
Celebrity participation (see, well, remember Ivana Trump's Vegas luxury condo development?  Just so you know, Ashton Kutcher and Justin Timberlake are now funding startups.)
What are toppy the signs you're watching for?  What will tell you that we've seen the top?  Now taking your suggestions below!
Read Also:
Meet the Disruption Hippies (1967 vs 2011)