This weekend might be a good time to do a refresh of your feedreaders or your bookmarks or however you organize your daily reads.  Try to come up with a few blogs/news sources to boot out – look for the ones that either haven't updated in awhile or write boring headlines (boring headlines mean boring content, I know that sounds superficial but just trust me).
And while you're at it, I need you to add these three to your mix, they're good and getting gooder.
The Trend Rida: Michael K. Dawson is more passionate about stock selection and nailing the right trends than almost anyone I follow.  He identifies where he wants to be, then learns the sector inside and out, then decides his favorite plays (and least favorite plays as well).  And unlike a lot of bloggers who pick stocks, he keeps us updated on how his thesis and positions are playing out.  His work on the Brazilian bull market a few years ago first attracted my attention and I've since followed him into mobile plays, software names and the whole cellphone-as-wallet theme.  I should also mention that Michael loves trading and that joie de actions spéculatives comes through in every post.
Frankly Speaking: And because man cannot live on momentum alone, you're going to want to follow Frank Voisin's workhorse of a value investing blog.  On Frankly Speaking, you'll find killer links, fresh investment ideas, book reviews, evaluations of potential value situations and even warnings about value traps that may have looked appetizing prior to a harder look under the hood.  Frank is obviously an overachiever and sharp as a tack, but he writes in a straightforward voice and never says more than he needs to when making a point.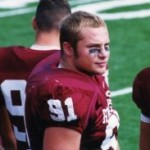 TraderHabits:  One of the more tiresome idiosyncrasies of the trading blogosphere is the unassailable wall of confidence that so many participants construct around themselves.  Eli Radke is doing something very different and for that reason alone he deserves your attention.  Eli isn't standing over you teaching a trading course, he's sitting next to you while the market gives us its daily lectures.  He's passing you notes during class and nudging you with his elbow when he sees you losing focus, doodling band names on your trapper keeper.  Eli writes from his heart and soul and he knows his business on the trading floor.  Moreover, he knows how to convert this knowledge into eminently readable blog posts.