Do you know who Freja Wewer is? No? You should.
She's a 15-year-old girl from Denmark with almost 10,000 followers on Instagram and I'm one of them.
Here's Freja: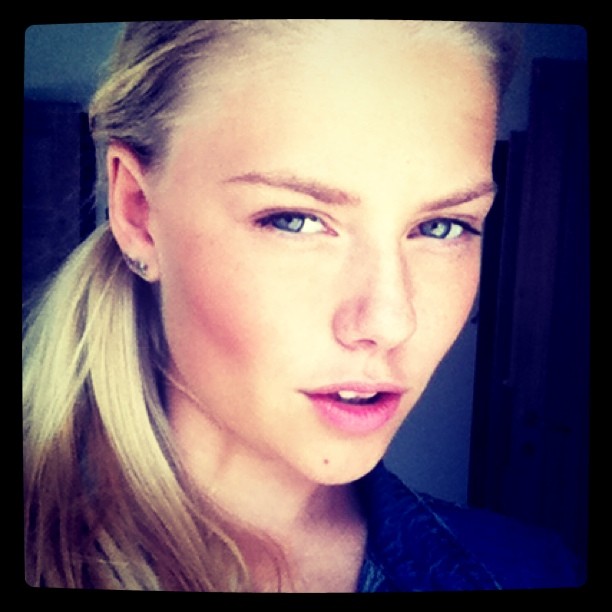 Now why are 10,000 people from all over the world following a Danish teenager on a photo-sharing site?  Because she takes awesome photos, sometimes of things around her or of her friends or self-portraits of herself.  Either way, browse her feed (under justsococo) and you'll see for yourself.
Now imagine you can alternately browse the feeds of your friends, colleagues, other social media acquaintances you've made and big news organizations on a running Twitter-for-photographs-style feed each day from your phone or tablet?  Pretty cool.  And sharing the pics that you've snapped?  Even cooler.
And to take it a step further, unlike the yfrogs and the lockerz of the world, this service puts an emphasis on the artistry of the pictures so everybody is sharing their best stuff, not their most gimmicky.  Instagram is about gorgeous or poignant shots, not misspellings on signs or so-and-so falling off a bicycle.
There are more than 5 million users who have shared over 100 million pictures on the service at last count.  You can throw those numbers away because the growth is just exploding by both metrics each and every day.
The main reason this all works so well and everyone emphasizes quality is the fact that Instagram has provided us with a dozen or so different filters to best display our pics.  There are sepia-toned or black-and-white filters along with several 1970's-esque washes that add a timelessness to a shot that you may have taken just a second ago.
One of the simplest pleasures lately is checking in to see what all "my friends" did that day via their Instagram feed.  If Twitter is mainly about news and sarcasm (and I'm part of that problem) then look at Instagram as being all about life and beauty.  Get your feed going, I promise, you'll find yourself falling in love as well.
I've posted some of my favorite feeds (besides Freja's) below but because it's a mobile thing and not public on the web, you'll have to log on and follow these, I can't link:
Allan Schoenberg – the undisputed king of Instagram, my friend Allan shares amazing images of his adopted home city of London as well as many gratuitous shots of his feet.  He is the very best.
Schoenberg's shot of a soccer stadium: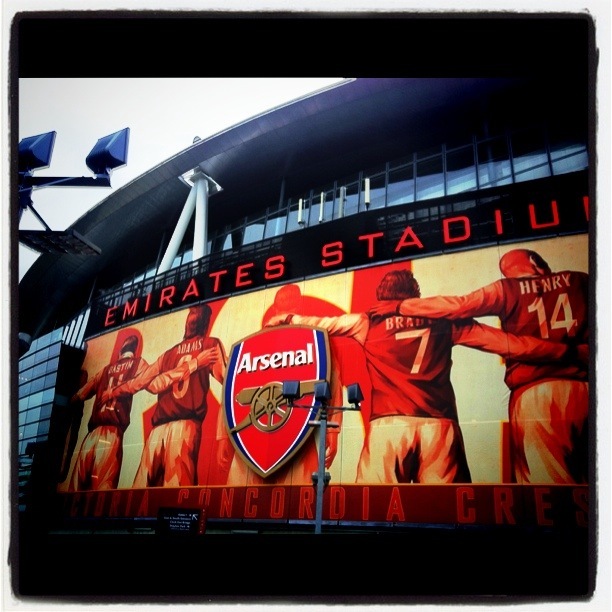 Morgan_03 – If I didn't know any better, I'd think Morgan was a professional cyclist from his Instagram feed (alas, I believe he's a finance slave like I am).  His lifestyle of travel and outdoors activity perfectly suits what the service is meant to be about.
Check this out: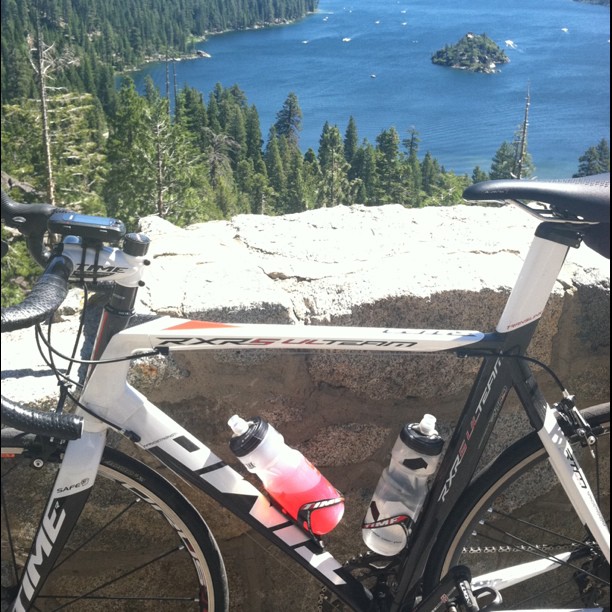 Nicole Lapin – My friend Nicole is CNBC's "Smile Ambassador" and the host of Worldwide Exchange.  She is also a natural photo-sharer.  Her pics are awesome and the captions are always witty.
Here's a cityscape shot from her feed: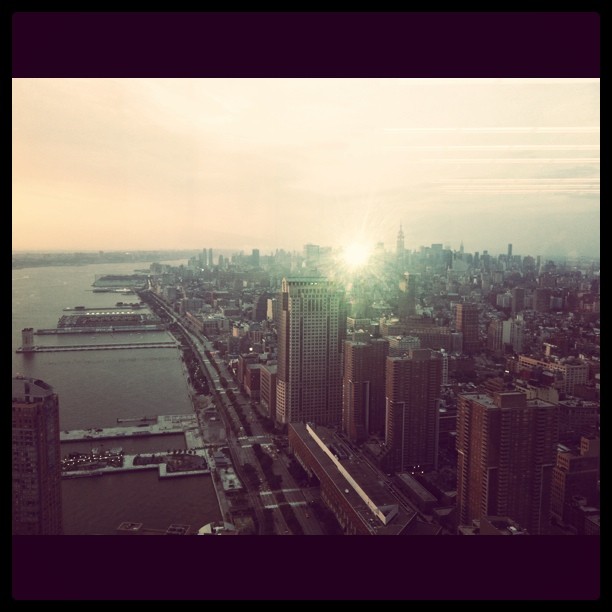 Howard Lindzon – How could you not follow Howard as he chronicles the Coronado Island/Venture Capitalist lifestyle we all sometimes wish we were living?
Here's a shot of Howard's dog, Bagel, taking over his computer:
ABC News – I have no idea who runs their Instagram feed but the photos they share are alternately drop-dead gorgeous or mind-blowing or both.  Bravo to a big organization that got this stuff right early.
Here's a one-of-a-kind baseball game pic they posted: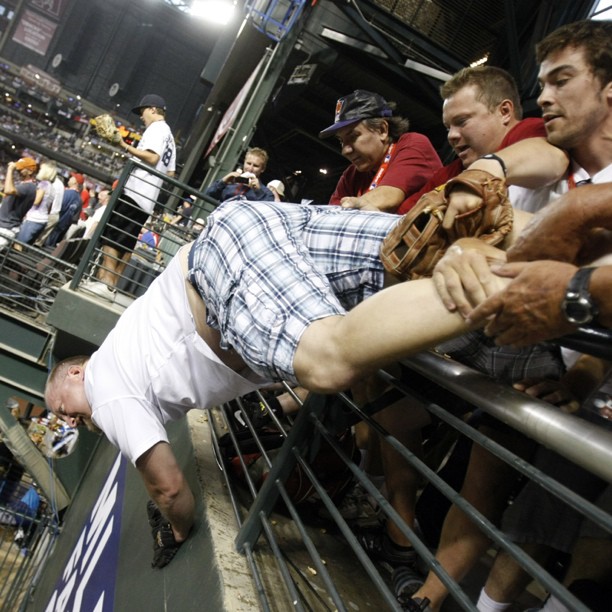 Tom Keene – If Tom ever gets tired of being the greatest voice in financial journalism at his Bloomberg post, there might be a future for him in photography.  Tom's got a great eye – whether photographing the architecture of our city or the illustrious guests who traipse through his studio each day.
Here's a killer shot Tom took of my boss Barry and our lovely assistant Anna: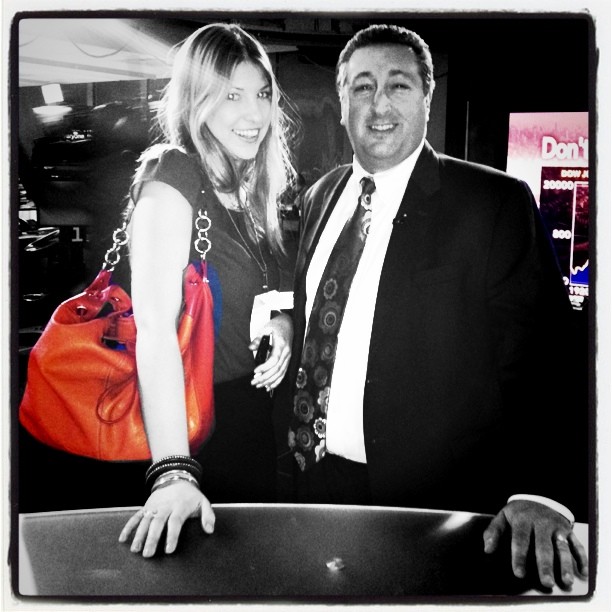 Katie Rosman – Seriously, is there anything she can't do?  The WSJ columnist and author takes great pics and is generous with her compliments when rating those of others.  Total Rock Star.
Here's a cool Katie shot: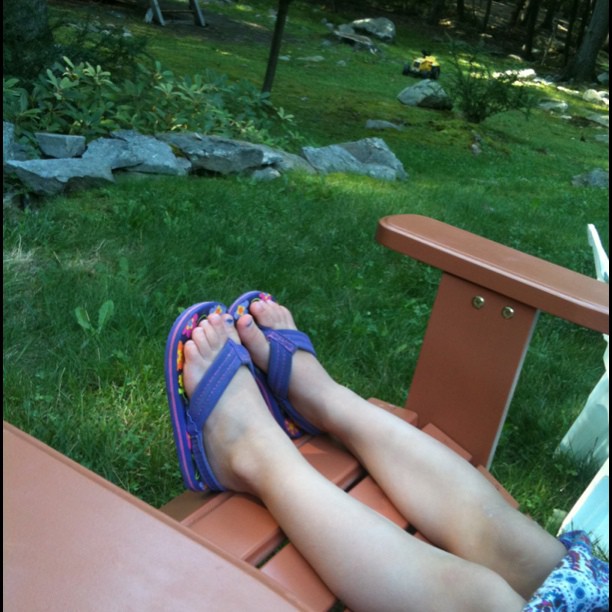 Genevate– This feed belongs to Chris Corriveau, one of the wizards behind the scenes for StockTwits.  His Instagram feed is consistently updated with cool pics, Chris has a good eye for subjects.
And some of them will make you hungry, see below: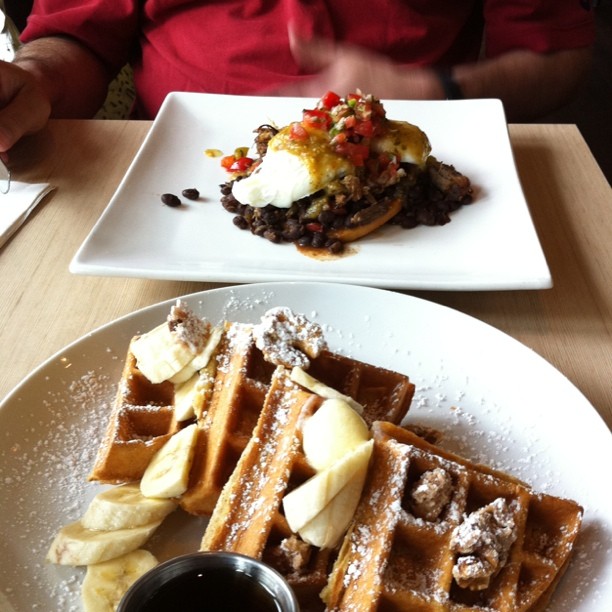 Downtown Josh Brown – Well of course I'm going to tell you to follow my feed!  Mostly, it's pics of my surroundings in NYC/Long Island and my cherubic little babies, but I try to take some funny shots here and there too.  I'm not a great cellphone photographer but I'm getting better, I promise.
Here's something recent: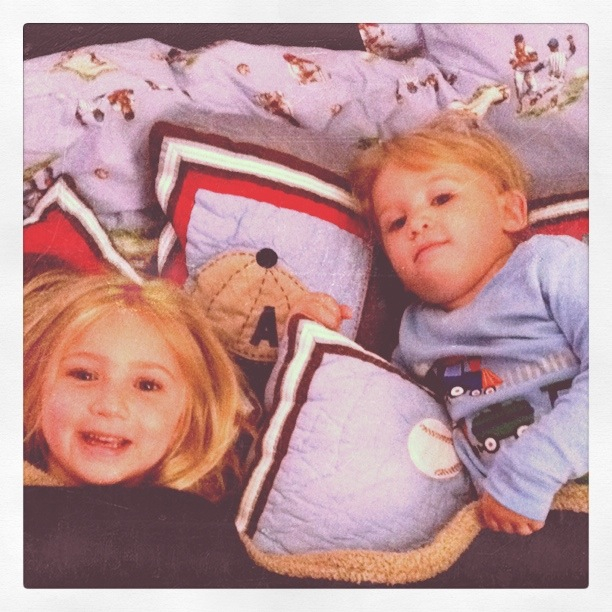 Ilk – Mike Wilkins, The man you may know as @ilkandcookies on Twitter, is clearly playing to win Instagram every day.  "Ilk" travels a lot and captures amazing shots wherever he goes – plus he's always eating and drinking something delicious.
Here's a frosty brew being enjoyed in Austria: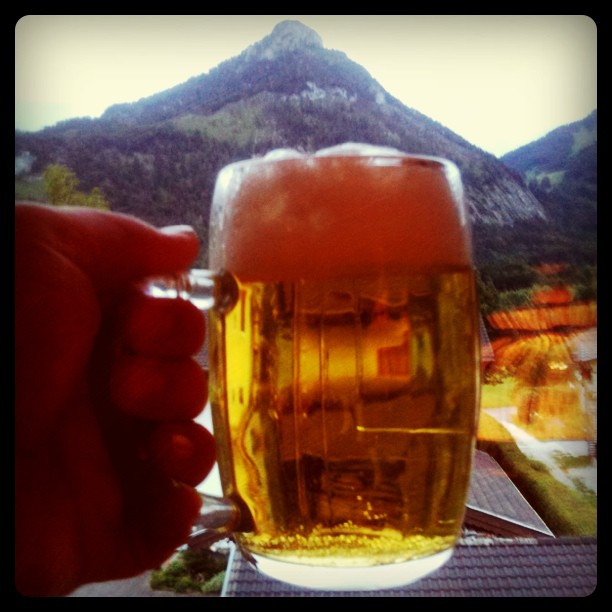 And there are so many other feeds I enjoy following I can't list them all here.  One other thing you can do is go to Statigr.am and log in to see your stats as well as your friends pics online.  You'll get an idea of who's responding to what images:

It's all kind of new to me but I'm loving it as you can see.  If you haven't tried Instagram yet, I can't imagine what you're waiting for!