"When Goldman Sachs shows up to an auction, then I'll know it's time to get out"
There's a huge article in the Money section of USA Today this morning (looks like an AP story) talking about "a new breed of gentlemen farmers" who are showing up and outbidding the locals when new land comes up for sale.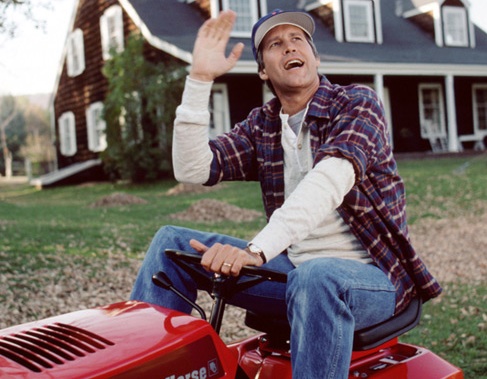 Calling them "gentlemen farmers" is a bit absurd, they are software engineers, bond traders and insurance executives.  Speculators for the most part – not that there's anything wrong with that.  Or is there?  Read this:
At a recent auction of 156 acres in Iowa, the 50 or so farmers who showed up withheld their bids out of respect for a beloved local farmer who had rented the land for two decades and wanted to own it. But his final bid of $1.1 million was topped by a California insurance executive. In Iowa, 25 percent of buyers are investors, double the proportion 20 years ago.
…and also this:
Yet when 430 acres of Michigan cornfields was auctioned last summer, it was Janowski, a brash, 33-year-old software executive, who made the winning bid. It was so high — $4 million, 25 percent above the next-highest — that some farmers stood, shook their heads and walked out.
This activity is clearly being driven by ag prices (corn has doubled in the past few years, for example) but what my client Billy explains is that farmers will always lose in the end.  This is because bull markets in agricultural commodities mean higher input costs (seeds, fertilizer, equipment prices).  As surely as night follows day, the vendors will see those higher farm incomes from good market pricing and they will raise their prices to squeeze out every last drop from the farmers themselves.  Over-planting and poor weather will then do what the higher input costs couldn't and the boom-bust cycle in farmland will play out just as it always has.
But hey, if you're a Boston-based money manager or a software exec from Seattle, you could certainly have less promising hobbies.  These are the same guys that would've been opening up money-pit restaurants or learning to (disastrously) daytrade in another era.
Source:
Down on the farm, investors see big potential (USA Today)
Tags: $DBA $BARN $MOO $CORN