I was at a variety of different barbecues, picnics, beach parties etc this weekend hanging with all types of folks.  Because I work on The Street, every conversation I was involved with ultimately turned to the economy (Yay!).  Everyone seems to feel just okay but no one feels like "The Recovery" is doing much at all.  And most expect things to get worse again which is very different than how people felt last summer based on my own recollection.
Coincidentally, John Hilsenrath and Conor Dougherty have a piece at the Wall Street Journal this morning documenting exactly this frustration.  They list four factors holding the recovery back as compared to prior ones:
a financial system still damaged by the mortgage crisis
a government with few good options for supporting growth.
I'd agree with all four reasons and I'd also add that the first three can't be cured by anything the Fed or Congress does, they need T.I.M.E.  As to the government's options for "supporting growth", they could very easily have done a payroll tax holiday for the last two years and have seen screaming jobs growth.  But they are stupid and would rather play with their trains.
Here are the article's charts showing what's snapping back and what's not versus prior recoveries…
Click to embiggen: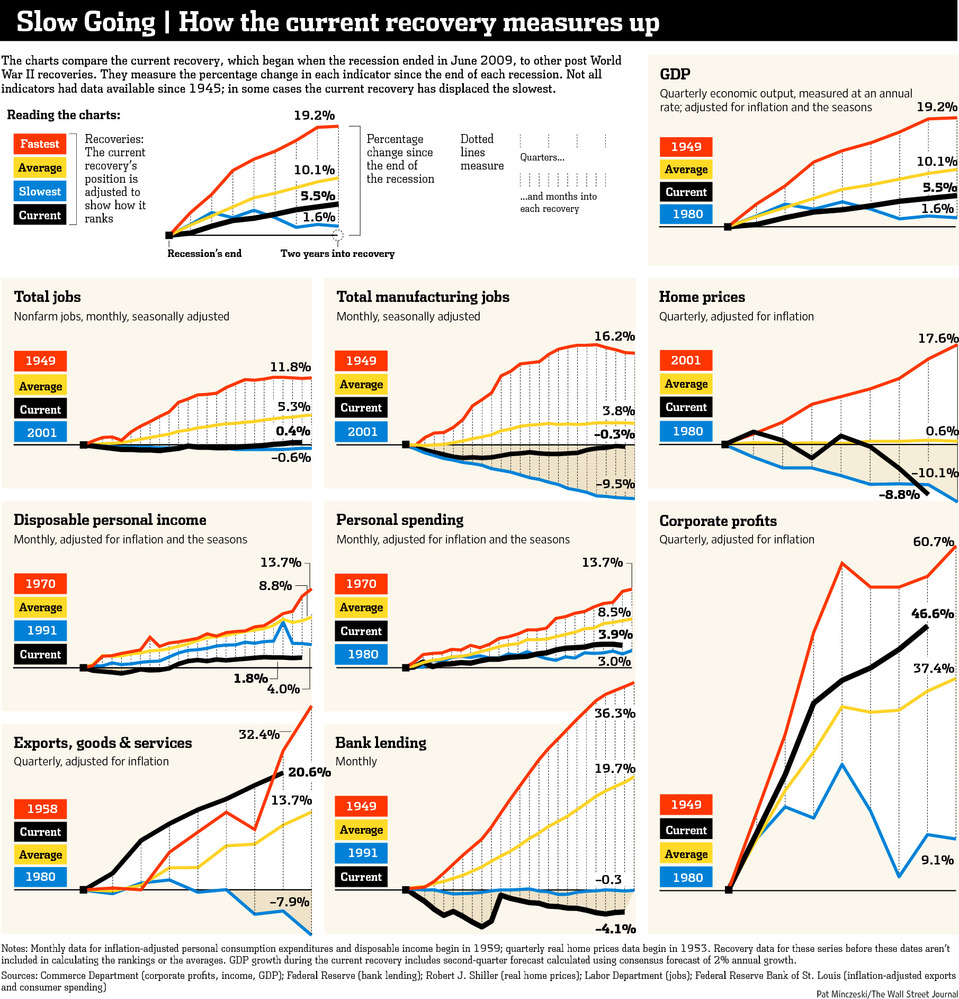 Source: